Walk in the Redwoods
1992
Martin Tissink
Accessible
Dimensions
Male: H2630 x W800 x D850mm; Female: H2300 x W630 x D740mm; Child: H1765 x W600 x D700mm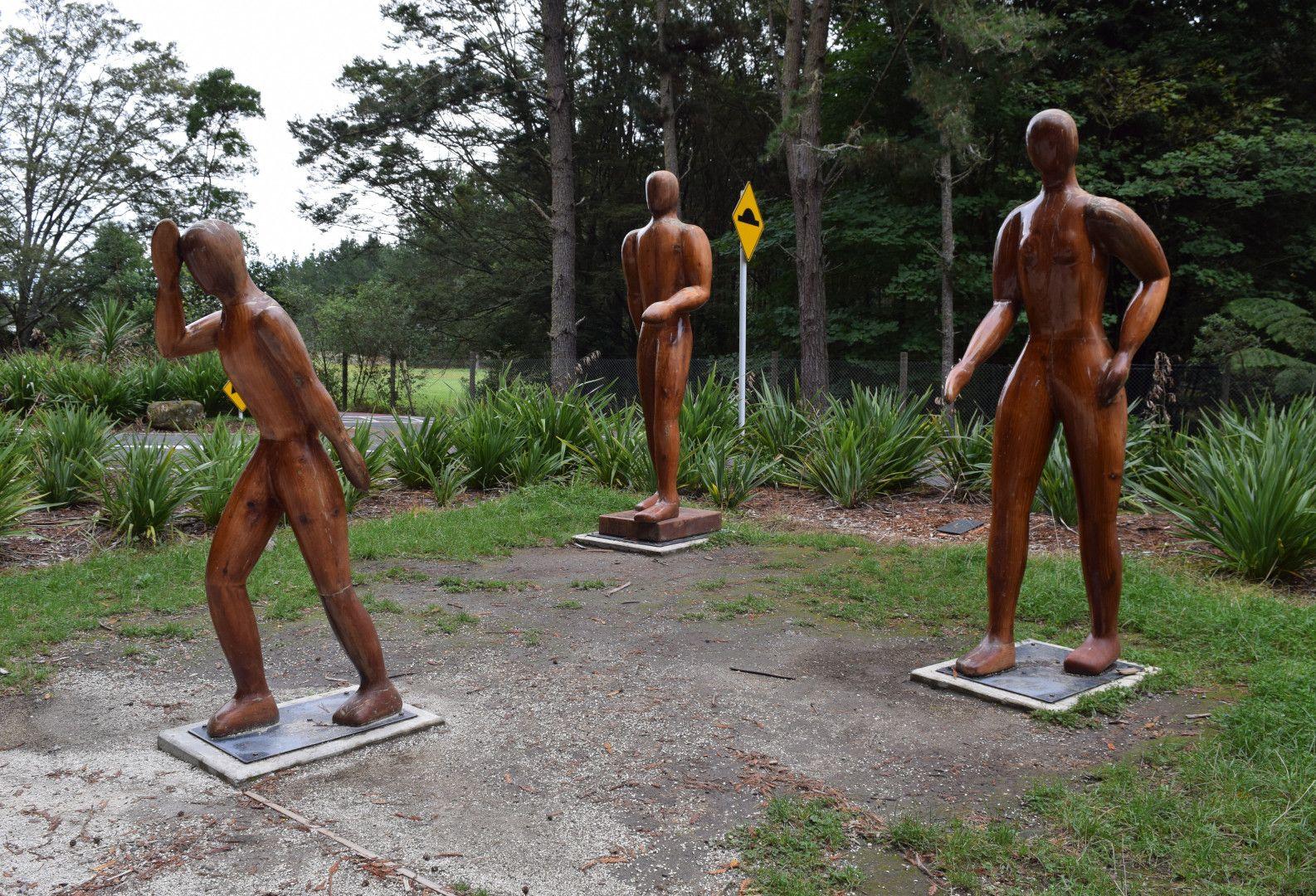 Description
A group of three figures (male, female and child) walking into the forest. These figures were carved from locally sourced Redwood timber.
The sculpture has been regularly maintained due to the low durability of the local wood. Lower leg regions have been replace in the past and the work has been recently re-varnished.
A plaque installed with the work reads: "An Artist in Residence project of the Northern Regional Arts Council, with support of many organisations & individuals representing the Rotorua community"