Otago Banners
1986
Margery Blackman
Accessible
Dimensions
Diptych. Each panel H1925 x W1090mm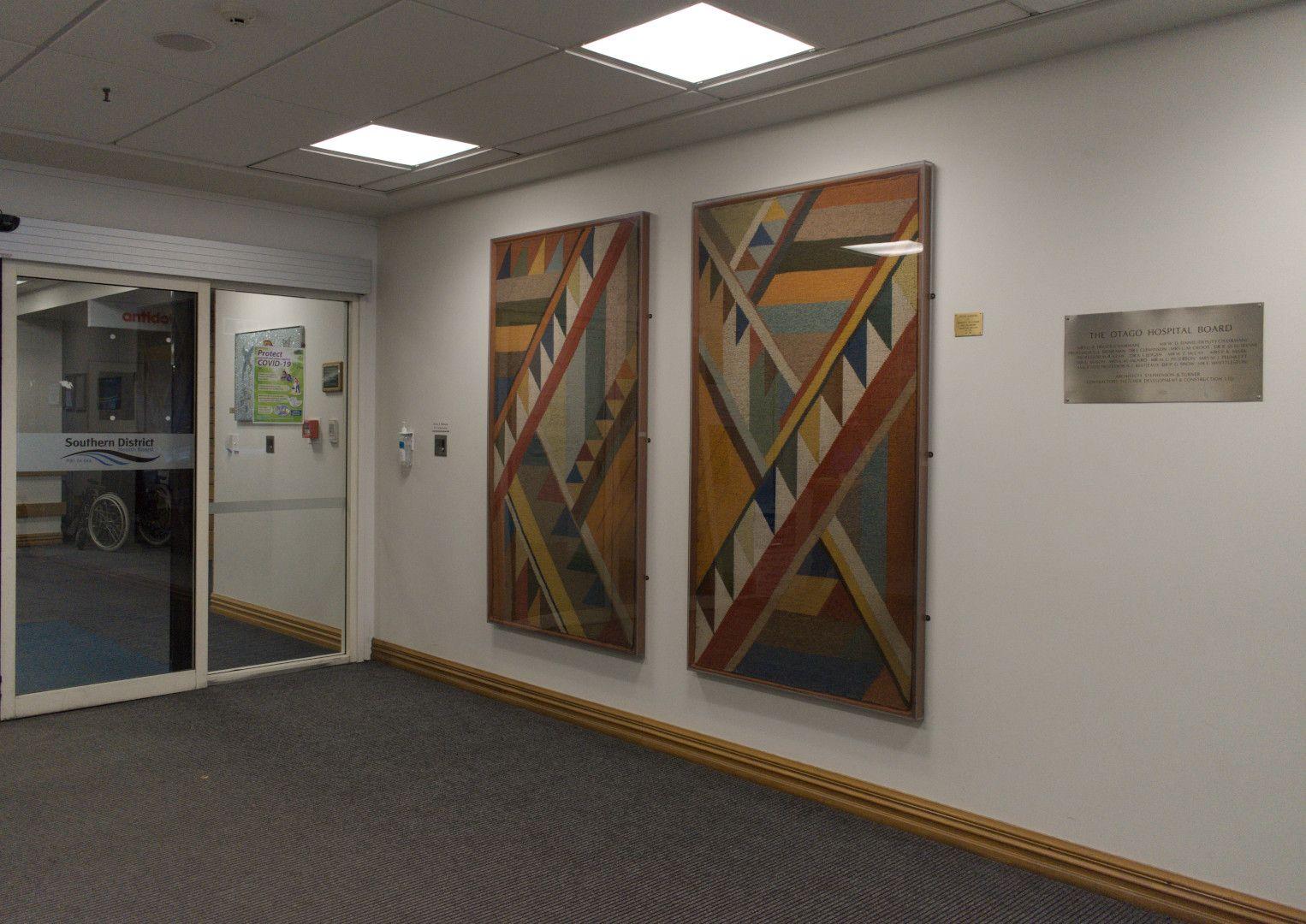 Description
This work was one of six piece commissioned and donated from Ward Block Art Fund in July 1986.
Composed as two large panels, the work has been design in a bold geometric pattern of triangles and stripes, with a strong diagonal (X) organisation. Margery Blackman was Honorary Curator of Ethnographic Textiles and Costume from Other Cultures (including Māori material) at the Otago Museum from 1967 onward. Her own textiles reflect a deep understanding of the complex symbolism of abstract textile design.
Access restrictions: requirements relating to public health may apply (i.e. wearing of masks etc). 
The hospital is generally open to the public from the time appointments begin, (approx. 8-8.30am Monday to Friday) and visiting hours are 2-8pm daily.