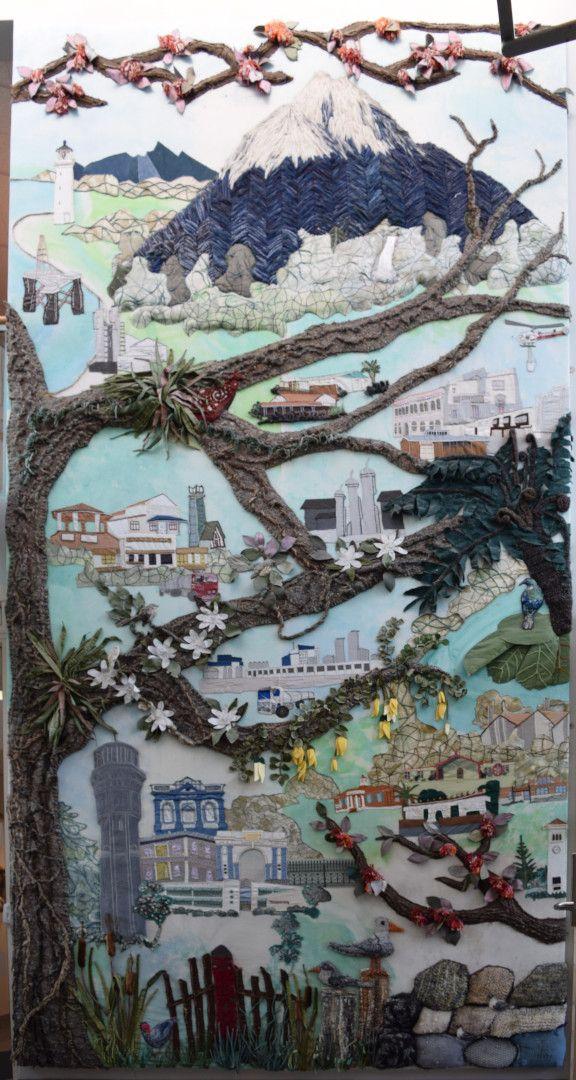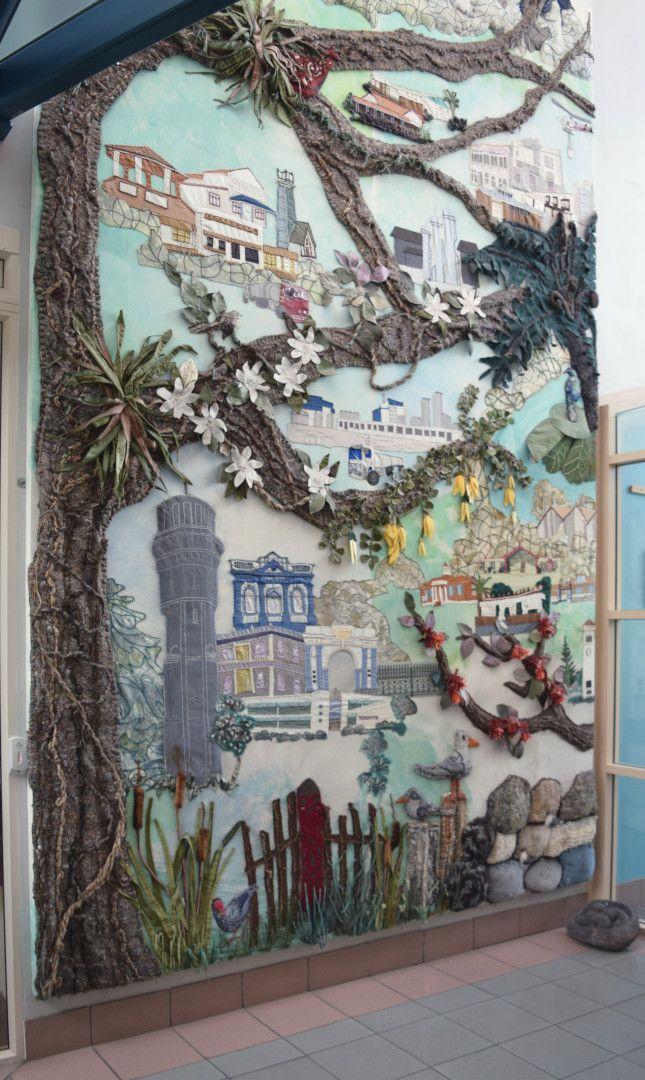 Description
This piece was commissioned to make the occasion of the completion of the South Taranaki District Council Building.
The work depicts all the smaller councils that went into creating the larger South Taranaki District. Work on the piece was was organised by embroiderer, Shirley Julian, who approached Margarett Scott for the design. Scott completed a watercolour cartoon which was cut into small squares for 30 members of the South Taranaki Stitchcraft Guild and the Stratford and Opunake Embroiderers' Guild to work up.
The incredibly intricate work took 3 years to complete.