Water Sculpture
1980
John Middleditch
Accessible
Medium
Copper
Fountain/water feature mechanism
Dimensions
Approx. H3000 x W3000 x D3000mm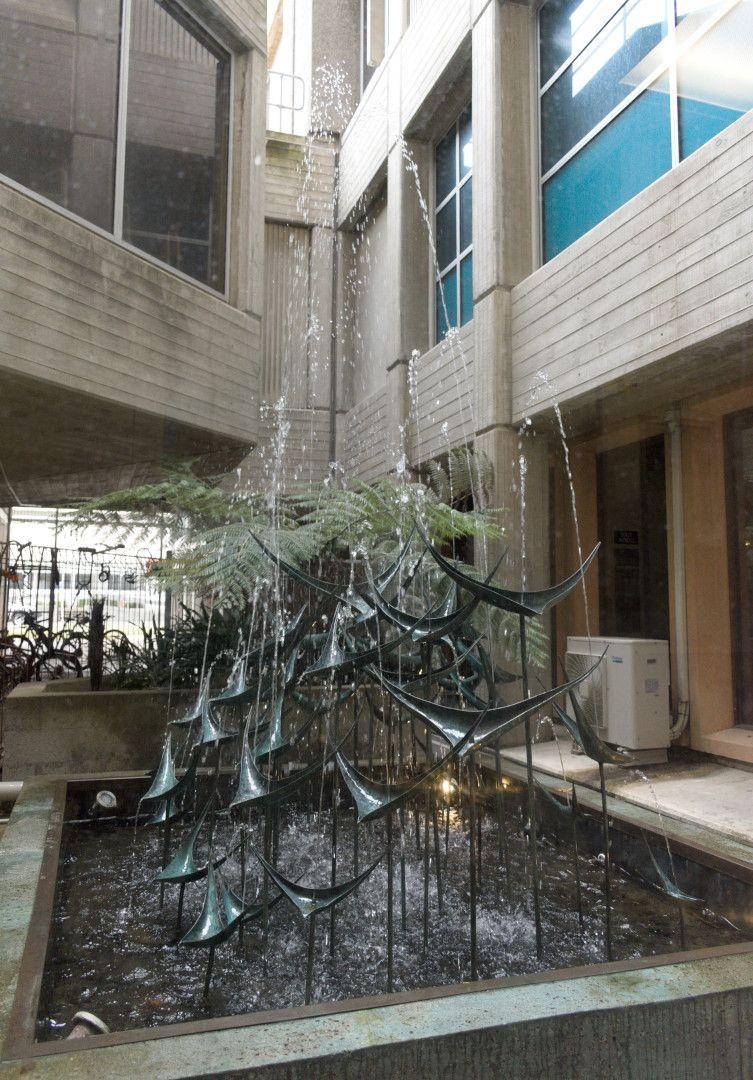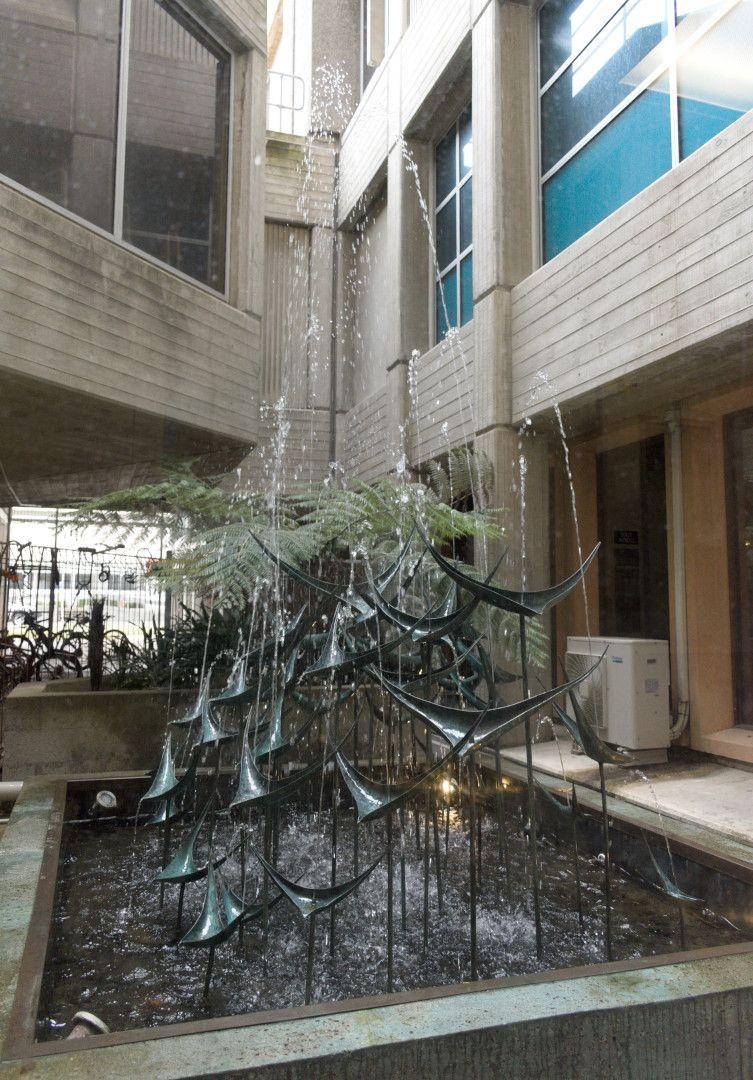 Description
Commissioned by Dunedin artist Shona McFarlane to celebrate the opening of the Dunedin Hospital Ward Block. McFarlane had been engaged as an artistic advisor to suggest suitable artists for the various commissioned works for the Ward Block, on Stephenson and Turner's recommendation (due to her reputation as an architectural painter, writer and artist).
Work was donated by Arthur Barnett Ltd.
Sculpture was moved to the current location in an internal uncovered courtyard within the Hospital in 2001.
Access restrictions: requirements relating to public health may apply (i.e. wearing of masks etc). 
The hospital is generally open to the public from the time appointments begin, (approx. 8-8.30am Monday to Friday) and visiting hours are 2-8pm daily.