Octopartite kape series
1976
John Hovell
Accessible
Dimensions
8-part single-entity picture. Largest H1185 x 1645mm. Overall approx. W5000 x H1180mm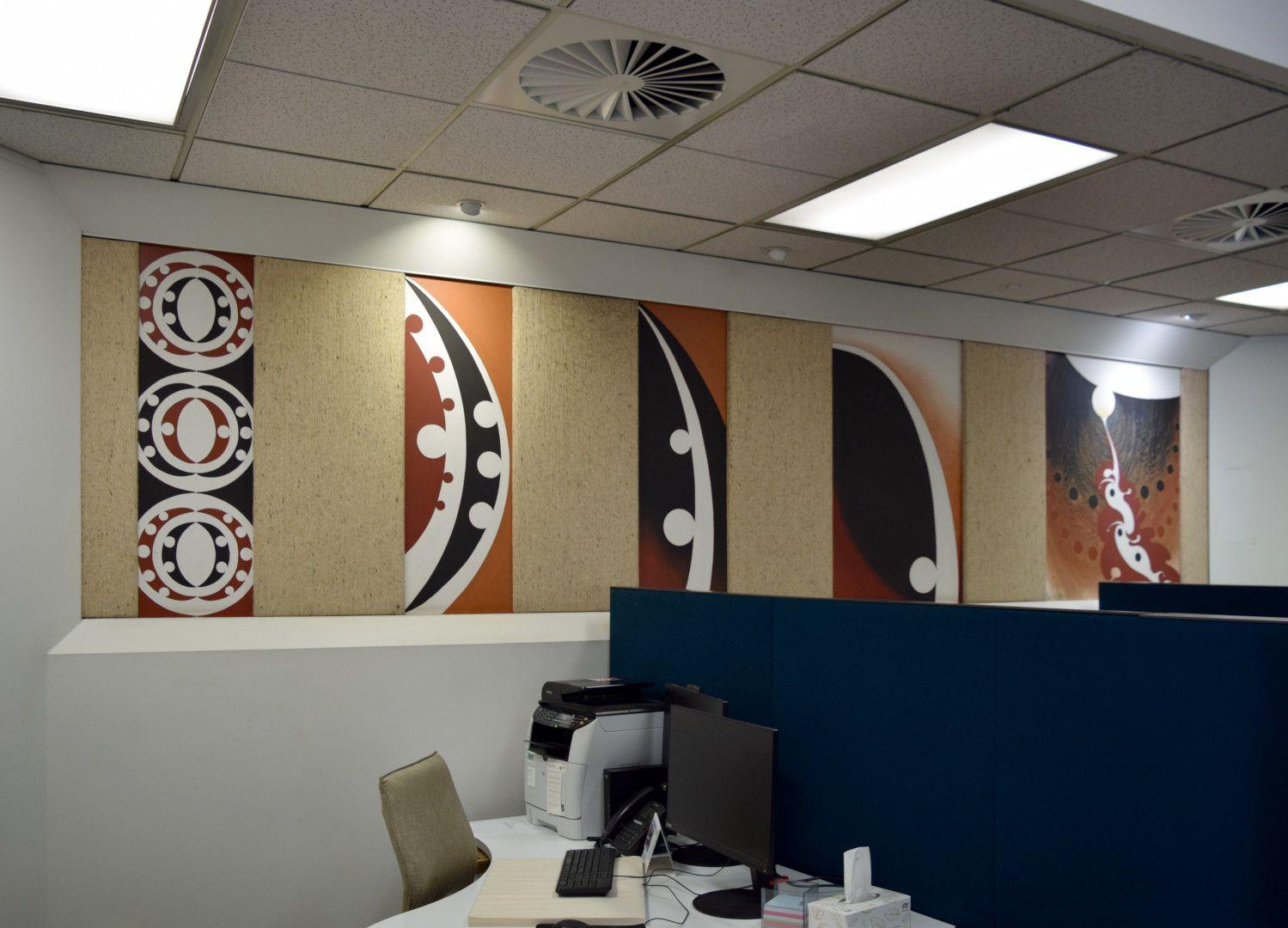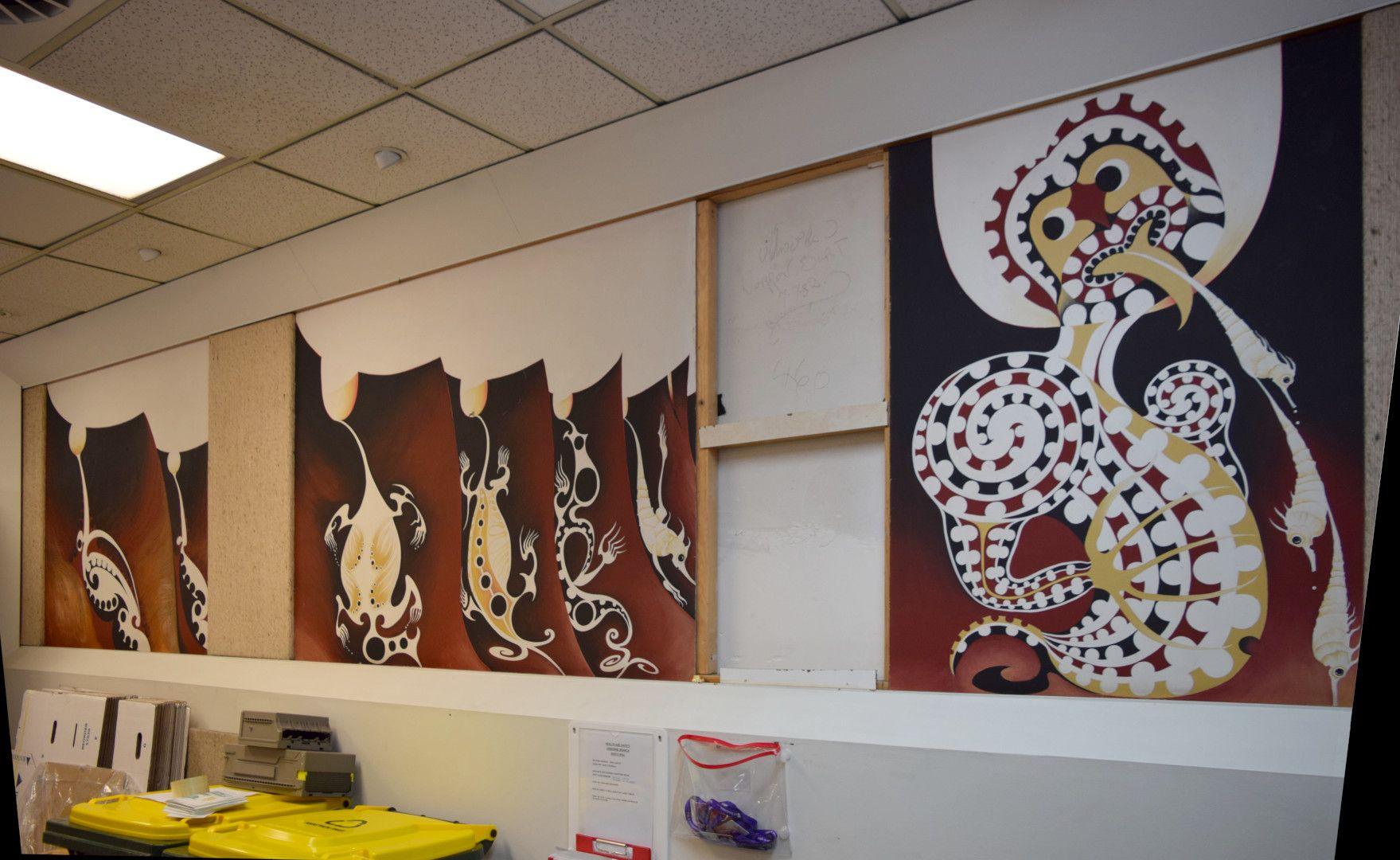 Description
Damian Skinner has described this work as "[a] response to the restoration of Rongopai [marae], and it is notable for its use of kōwhaiwhai elements from the wharenui itself," in particular the kape motif. An information panel mounted near the work states:
"The kape motif has given rise to a whole cluster of painted rafter patterns in East Coast houses and may be regarded as predominant. The primary meaning of Kape is that of leaving out, picking out or separation. There are also connotations of moving or stirring.
A secondary cognominal meaning of kape is eye-brow or eye socket and it is probably this sense that has given the name to the East Coast pattern - kowhaiwhai kape rua.
The cresendic shape of the eyebrow can be very adaptable and expressive of mood and character eg. "ka tu tera nga kape o te tangata ra...." - spoken of fierce looks.
Kape taiha - heavy browed
Kape rua - double or double browed
Section I: Kape Rua (after UE POHATU) / Section II: Kape. Accentuation of the outer curve / Section III: Kape. Accentuation of the white with a falling motion / Section IV: Kape. White waterfall, with underlying black rock and one boulder pool / Section V: Kape. Undercut bluff, with the chute and feeder stream in seried cascades. / Section VI: Kape. Horoera Waterfalls with saltating boulders in the watercourses / Section VII: Kape. Ka emi mai te mano o nga taniwha ki te taakar. A frolic of taniwhas / Section VIII: Kape. Taniwha, (after Rongopai)"