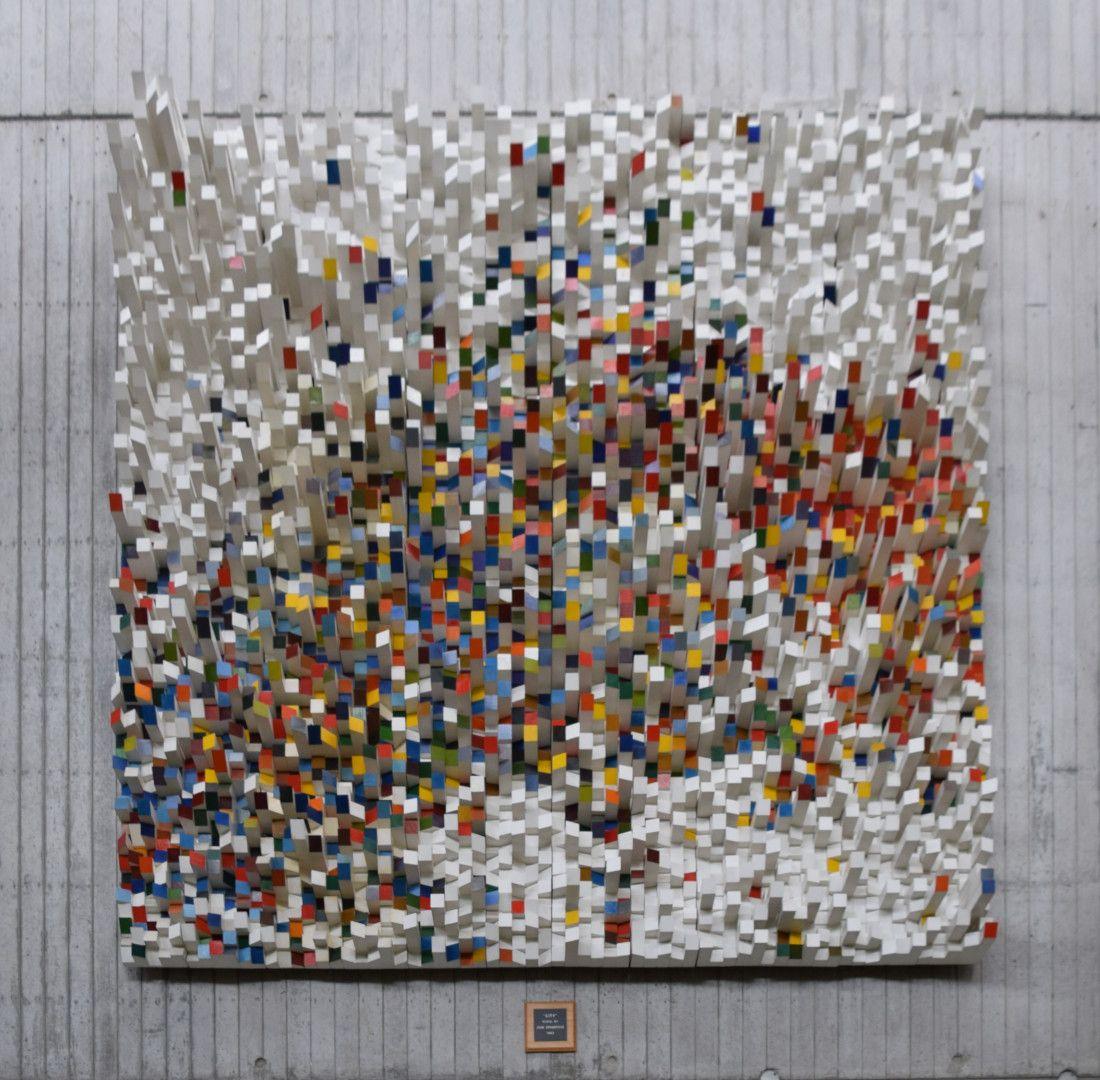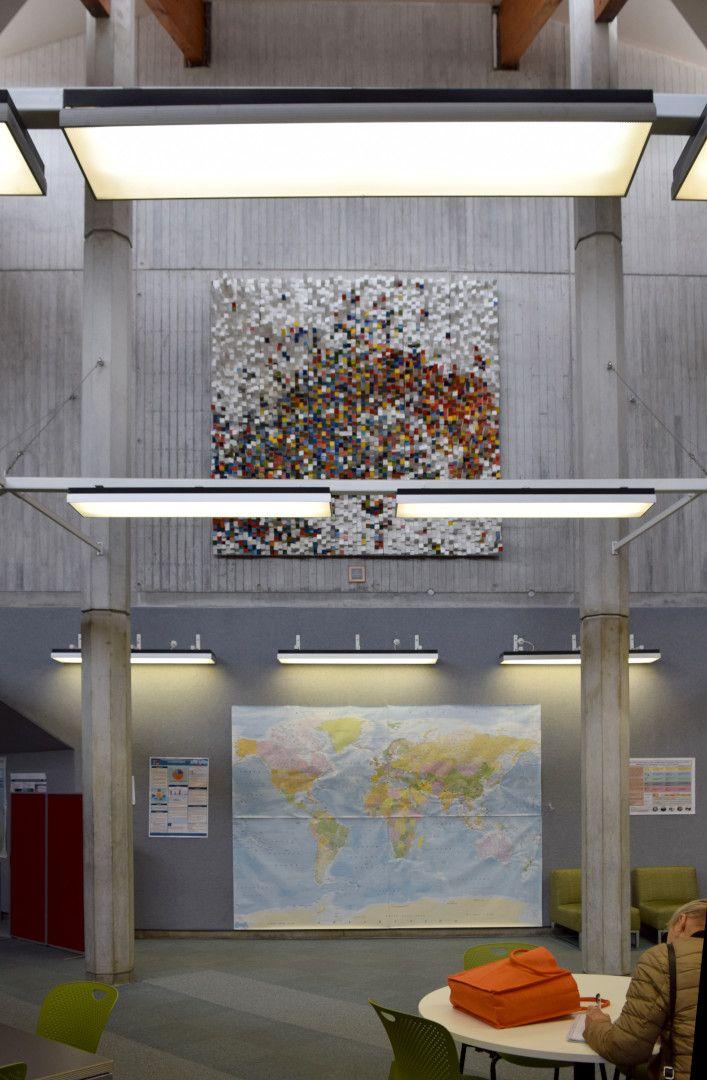 Description
A relief mural this work is constructed from over 6,000 painted wooden blocks. Predominantly white, the blocks have been cut in an irregular pattern of heights. Some blocks have been trimmed square, others cut to an angle. Again in an irregular pattern the ends of the blocks have been picked out in saturated colours such as yellow, red, light and dark blue and green. The resulting composition is a dynamic optical construction which changes with every viewing angle.
The work, installed in the (former) Architecture & Planning School Library, has always been mounted well above head height, giving little opportunity for an unobstructed, complete view.
The space now a study hall.