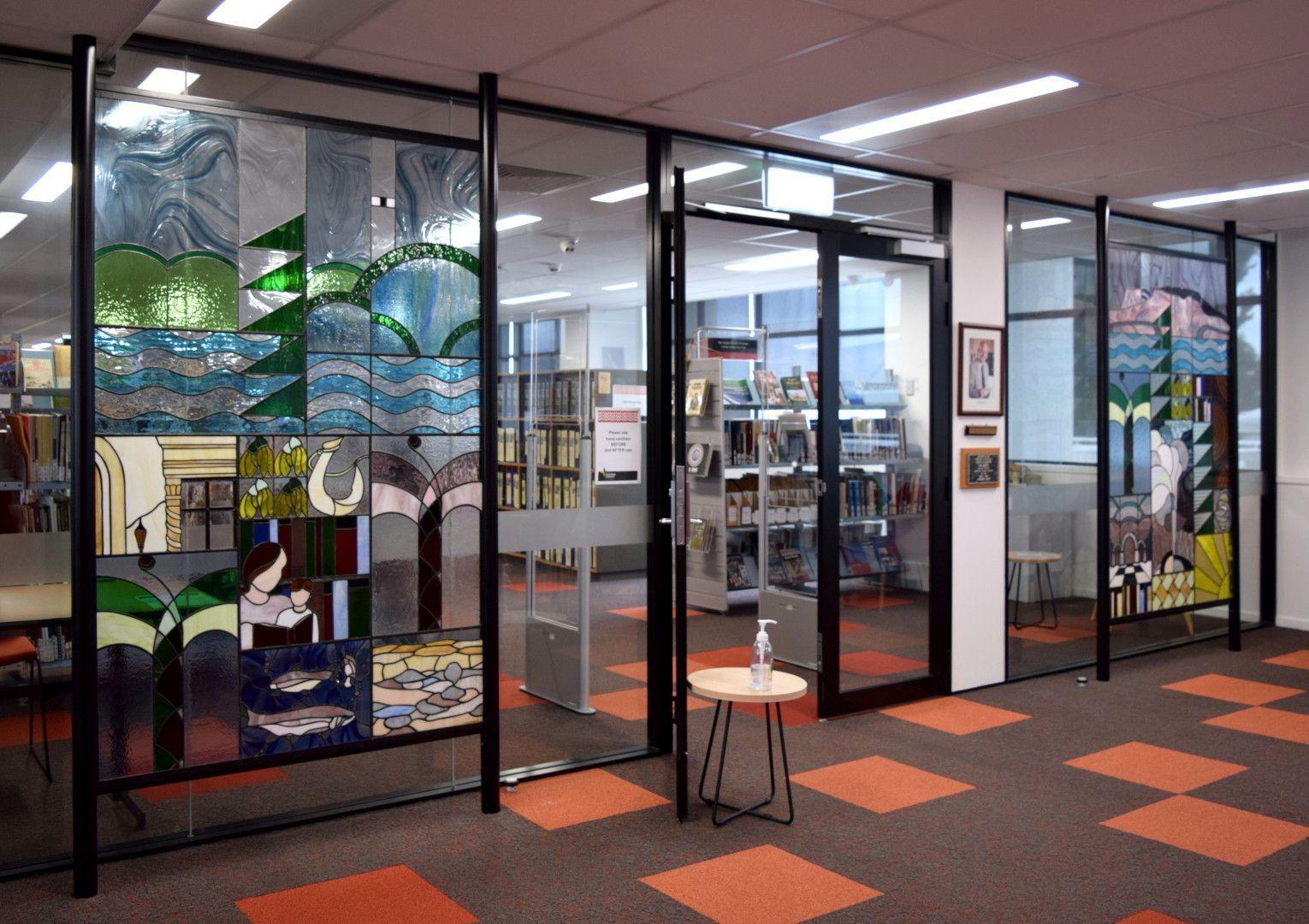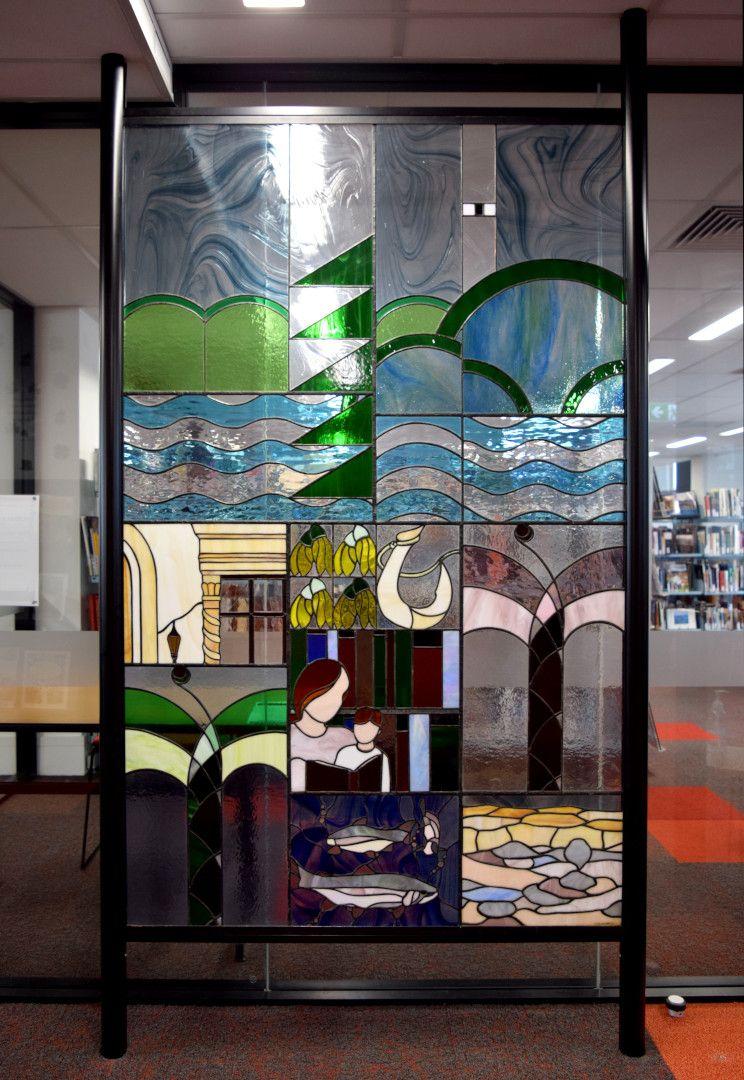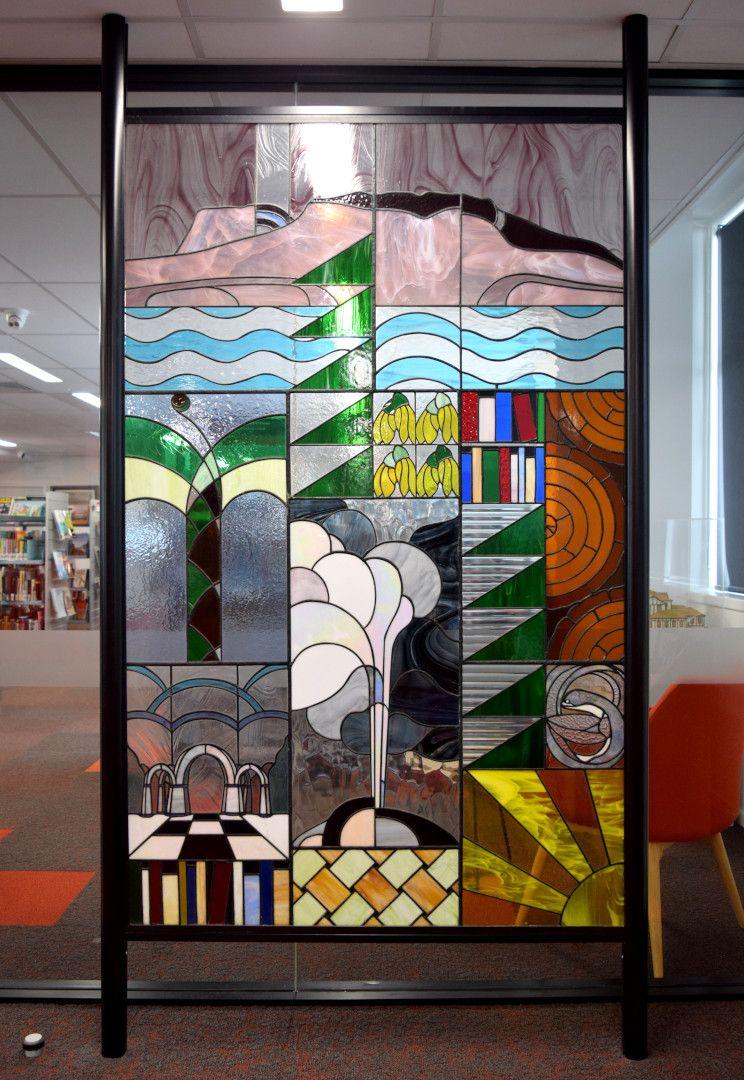 Description
Two collage compositions depicting aspects of Mokoia and Tarawera in the Rotorua Lakes District in stained, cut glass.
These windows were gifted to the library by the Rotorua Public Library staff (1989 -1991).
According to Kete Rotorua the panels were initially installed on Level 1. The current installation began c.June 2018.