Grazing Cows
1991
Jeff Thomson
Accessible
Dimensions
3 cows: Black & White Cow: H1195 x W1860 x D690mm; Black, White & Red Cow with udder: H1285 x W1765 x D505mm: Yellow cow: H1360 x W1880 x D560mm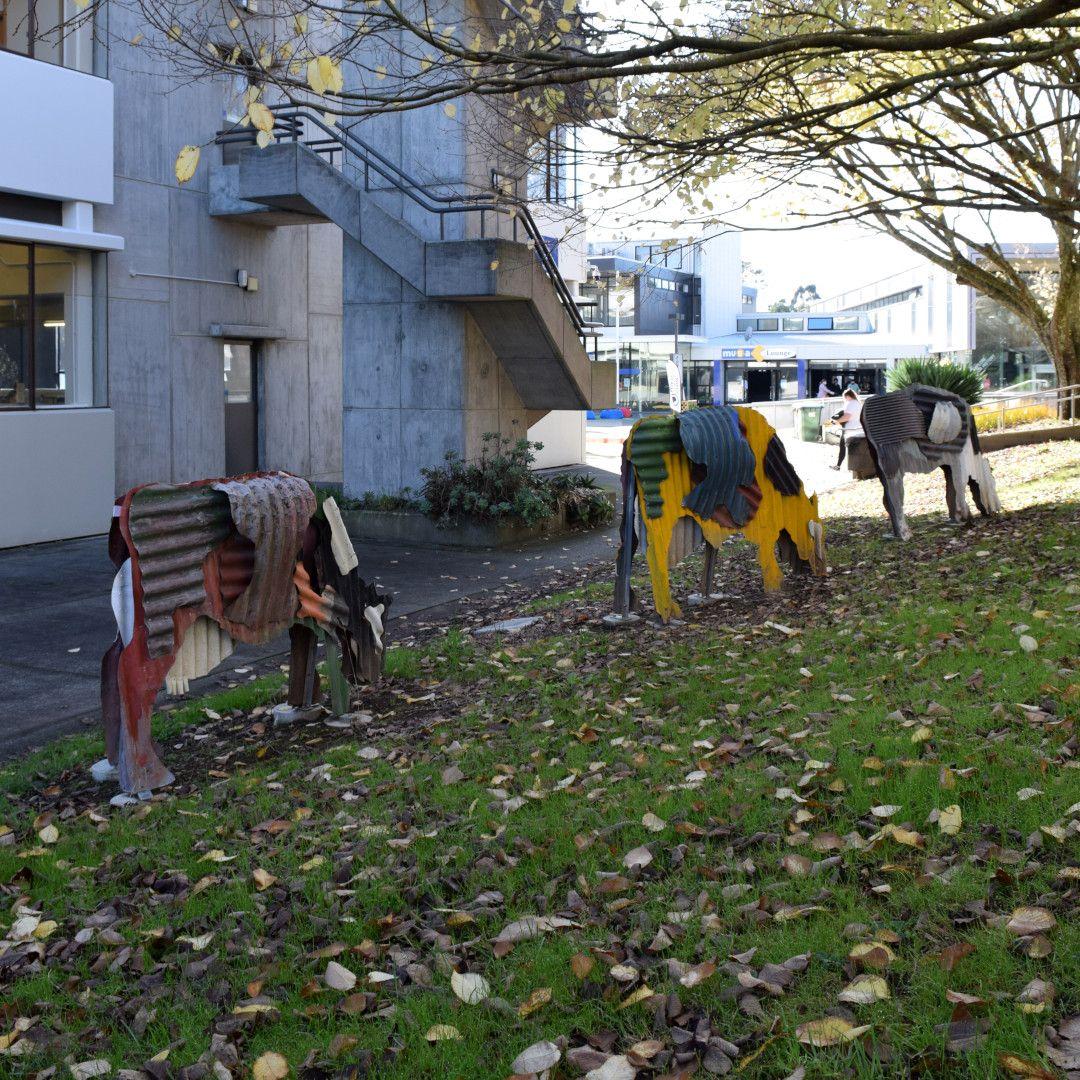 Description
"Corrugated iron animals, birds, cars and people: these works have established Jeff Thomson fairly and squarely in the memory banks of most New Zealanders and many Australians.
I reiterate without fear of contradiction, that he is the undisputed Iron Man of Australasia.
Foreword/Four Words: The Corrugated Iron Man"
An apt subject for an agricultural university, this work is a sculptural composition of three painted, corrugated iron cows. Thomson created the work while Guest Artist in Residence at Massey University.