Untitled [New Plymouth Post Office]
1958
James Turkington
Accessible
Dimensions
Estimated at up to W8000 x D8000mm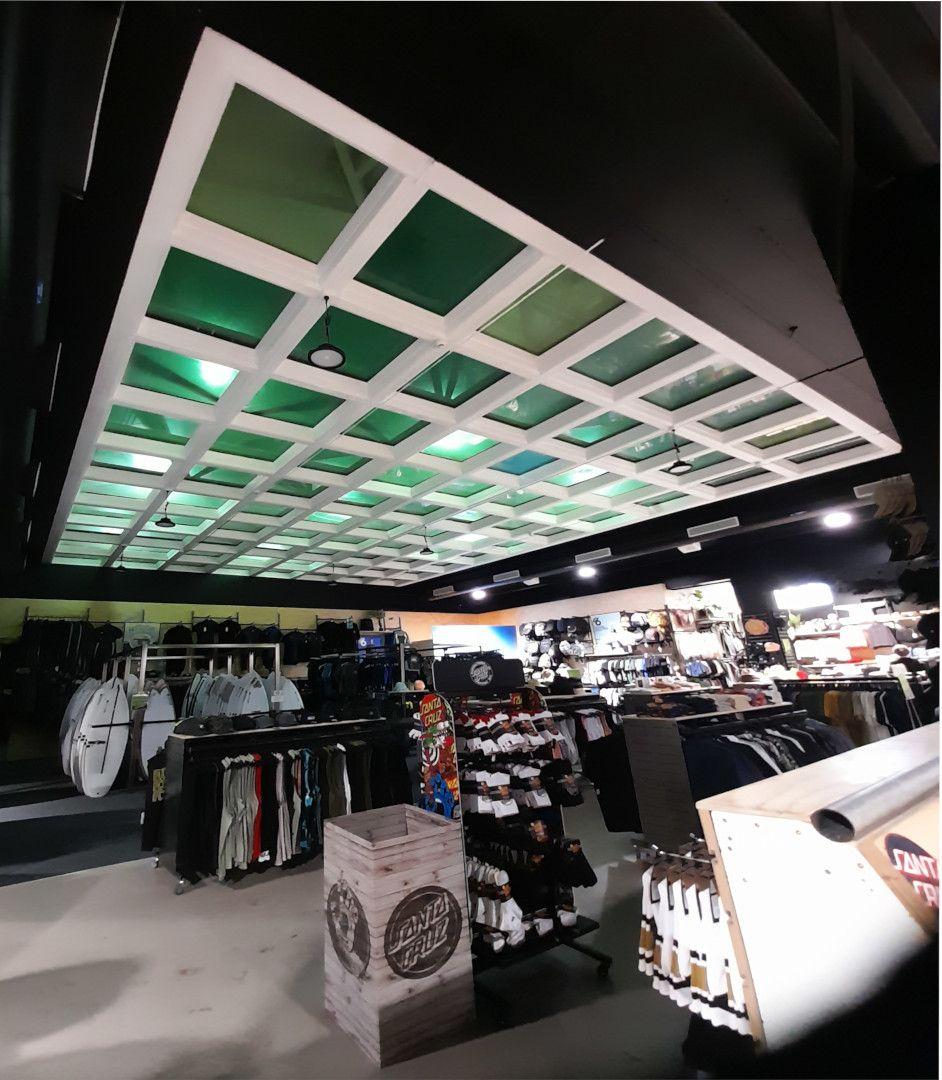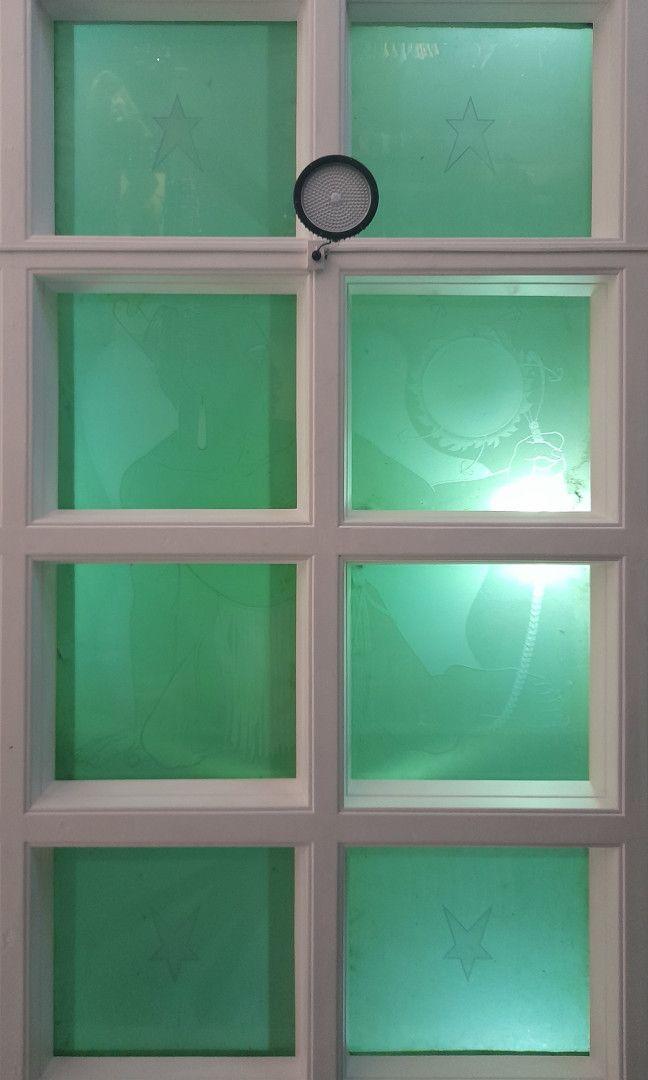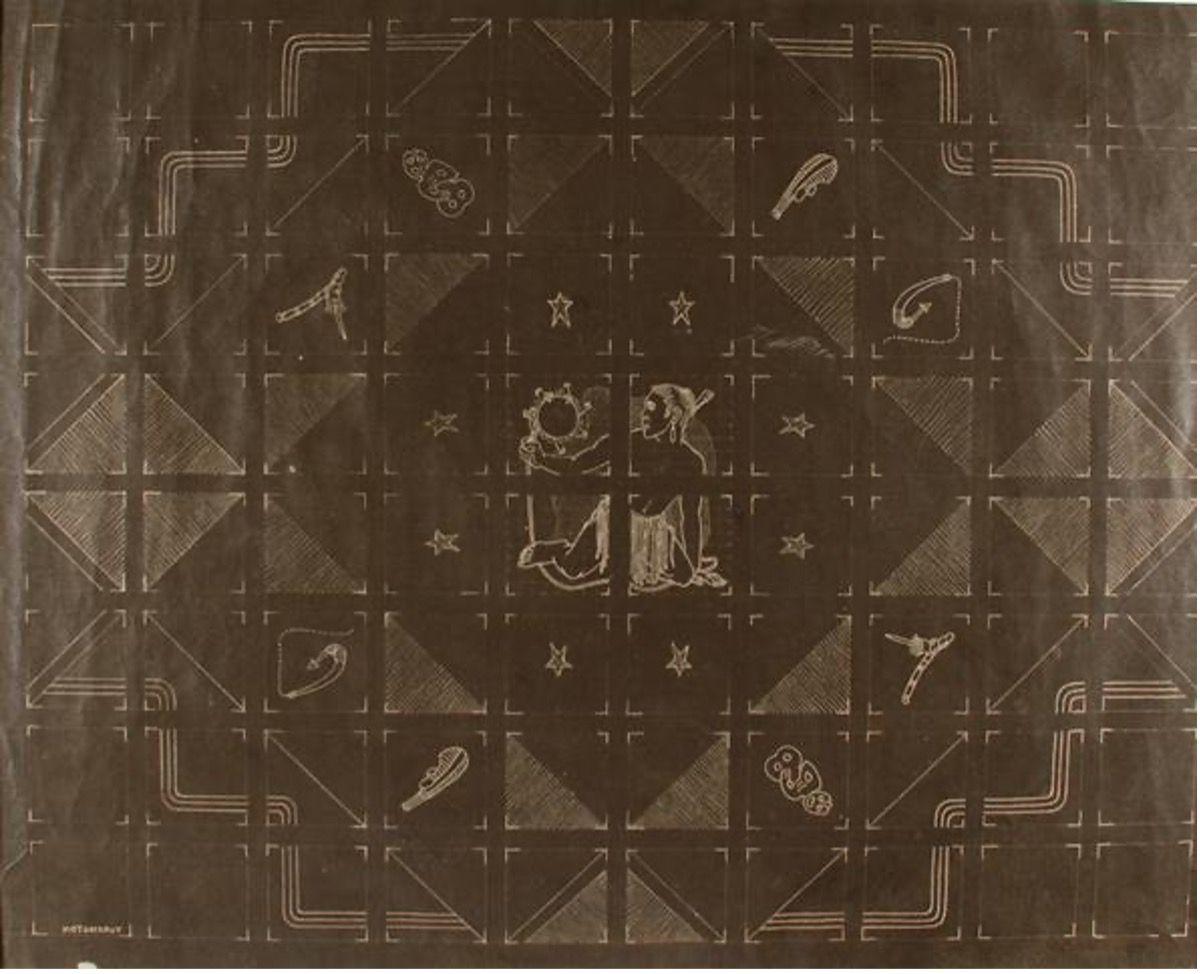 Description
Commissioned by architect R W Syme, James Turkington's acid-etched and sand-blasted lay-light ceiling mural was once the centrepiece of New Plymouth's new Post Office Building. An interpretation of the Māori legend of Māui and his brothers harnessing the sun, Turkington's subject matter was likely to have been inspired by its site at the base of a light well that illuminated the main office and public counters of the building. Turkington travelled to Auckland to supervising the glass sand-blasting. The panes were then shipped to New Plymouth where they were installed under a Perspex covering that gave protection against the weather while still allowing ample light into the ground floor.
It is possible to imagine what the effect of natural sunlight filtering through the panels would have been, adding power and glory to the exquisitely rendered image. Indeed, Director-General of the Post Office C.A. McFarlane wrote to Turkington in 1959 speculating that "the panels are likely to arouse considerable interest when the building is opened," and, as one local recalled, gazing up at the image as a child filled them with a sense of awe.
Almost destroyed in 1996, the work was saved by the efforts of the New Plymouth Heritage Protection Group and others after the eminent painter and sculptor, Don Driver, expressed his concern. The building's new owners, the ANZ Banking Group, were refurbishing the interior and had planned to cover the ceiling but public feeling persuaded them to preserve the work. Despite being saved, the mural now sits awkwardly in a new context: the sun no longer shines through the panes of glass, which have had a floor built above them.
Thought for many years to be the work of E. Mervyn Taylor, this work was re-discovered to be that of James Turkington by Sue Elliott in 2017 while undertaking research for the E. Mervyn Taylor Mural Search & Recovery Project. Six illustrated panels on the front of the building are also potentially by Turkington.