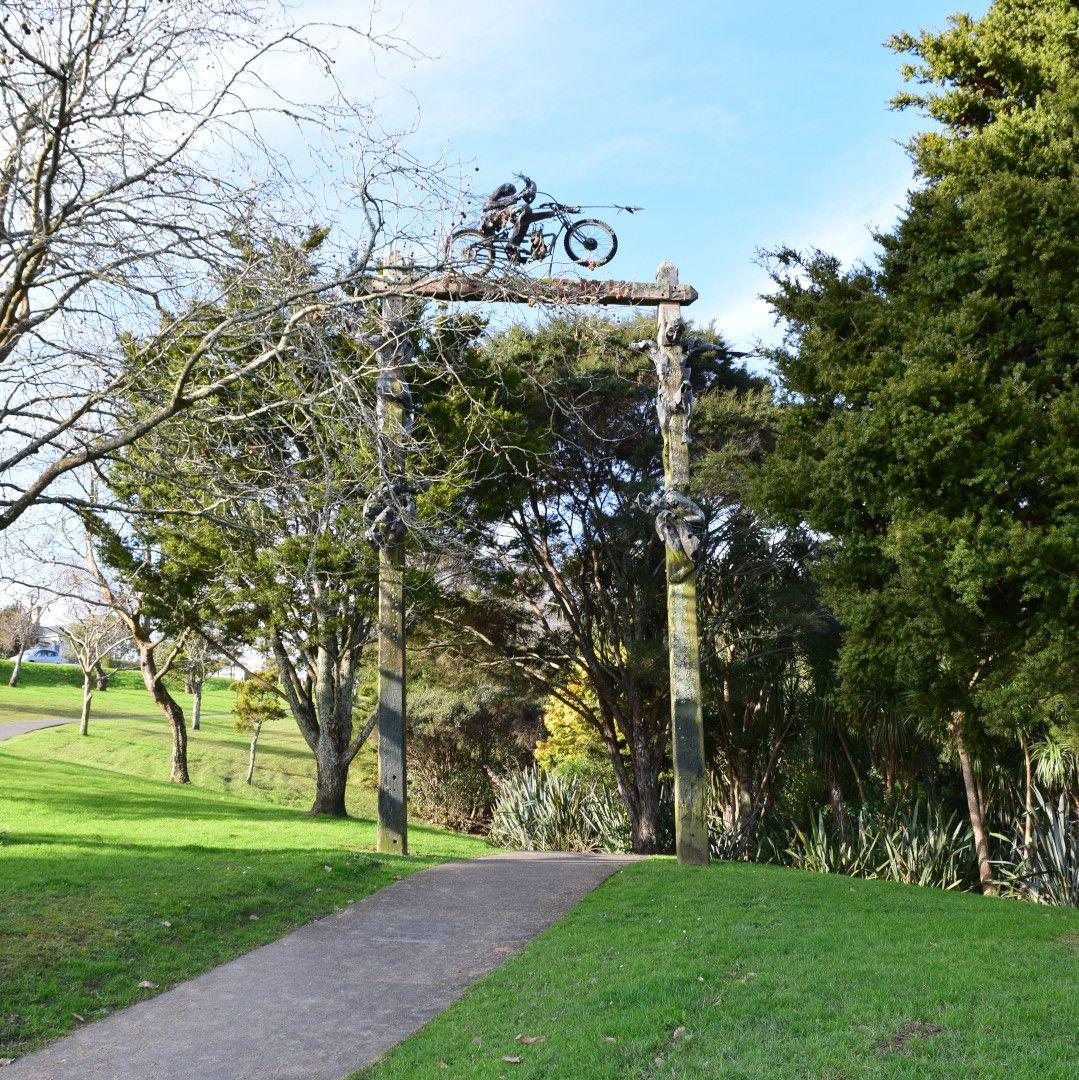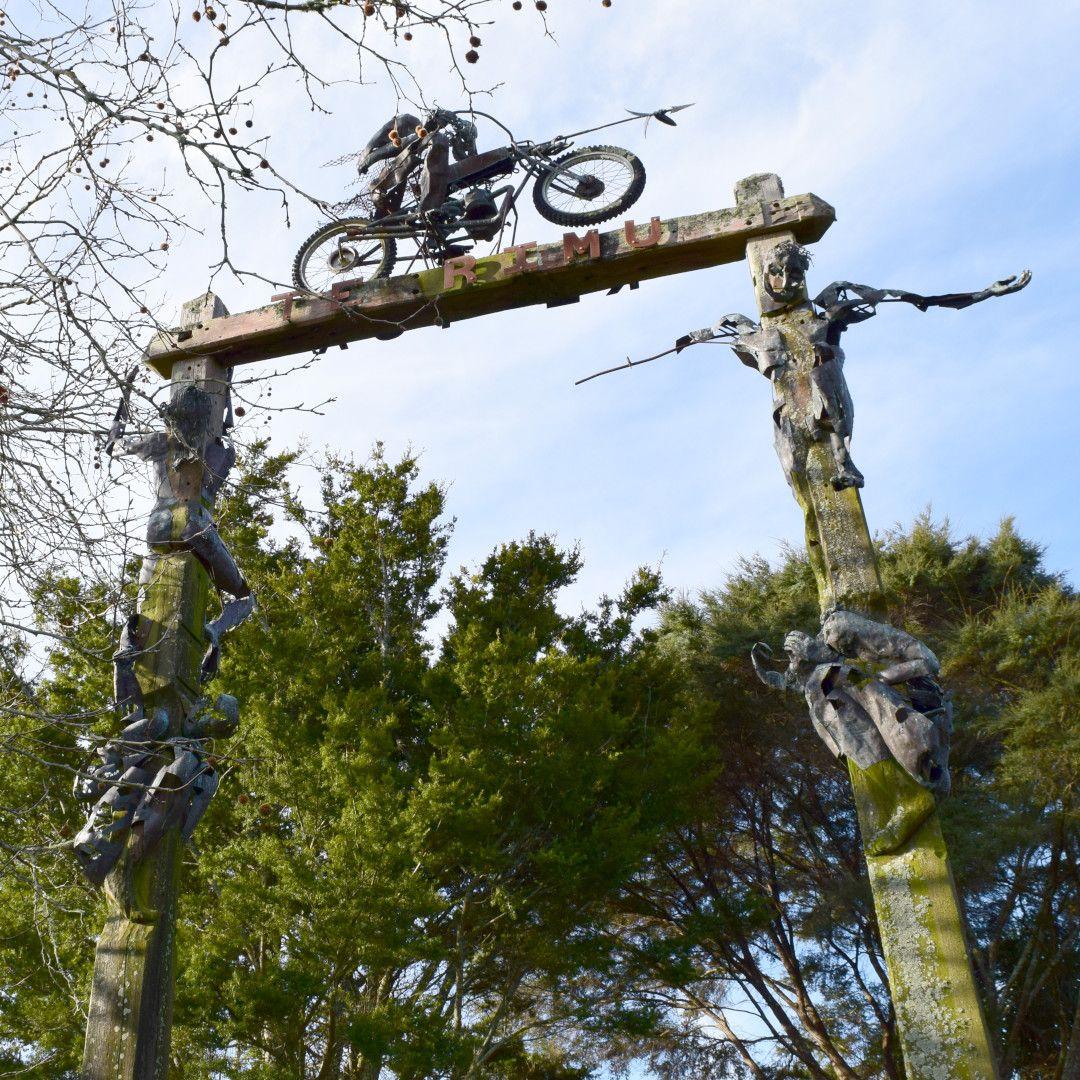 Description
This large archway is made of tōtara, adorned with copper figures and a motorbike.
Of this work the artist recalls: "The title 'On The Backs of Others' was a reflection upon the large amount of rental properties being sold throughout Grey Lynn at this time. Forever changing the character of the community. In many cases these families had paid the land lords mortgages for 20 years and more.
If only [the tenants] had the deposit and the where-with-all in the first place. That community would have been way more colourful and stable for adults and children alike."
The lintel features inscriptions: "Ki Tua" and "Te Rimu".
This work is part of The Grey Lynn Sculpture Park, a cluster of works installed from 1993-1996 in the park's gully. The project was administered by Sculptura, a group of local residents. They commissioned works from artists living in, or with a connection to, Grey Lynn. Funding support came from Western Bays Community Board; Northern Regional Arts Council; Creative Communities; Community Initiatives; Grey Lynn Mainstreet; Grey Lynn/Westmere Community Committee; a private local benefactor and local residents.