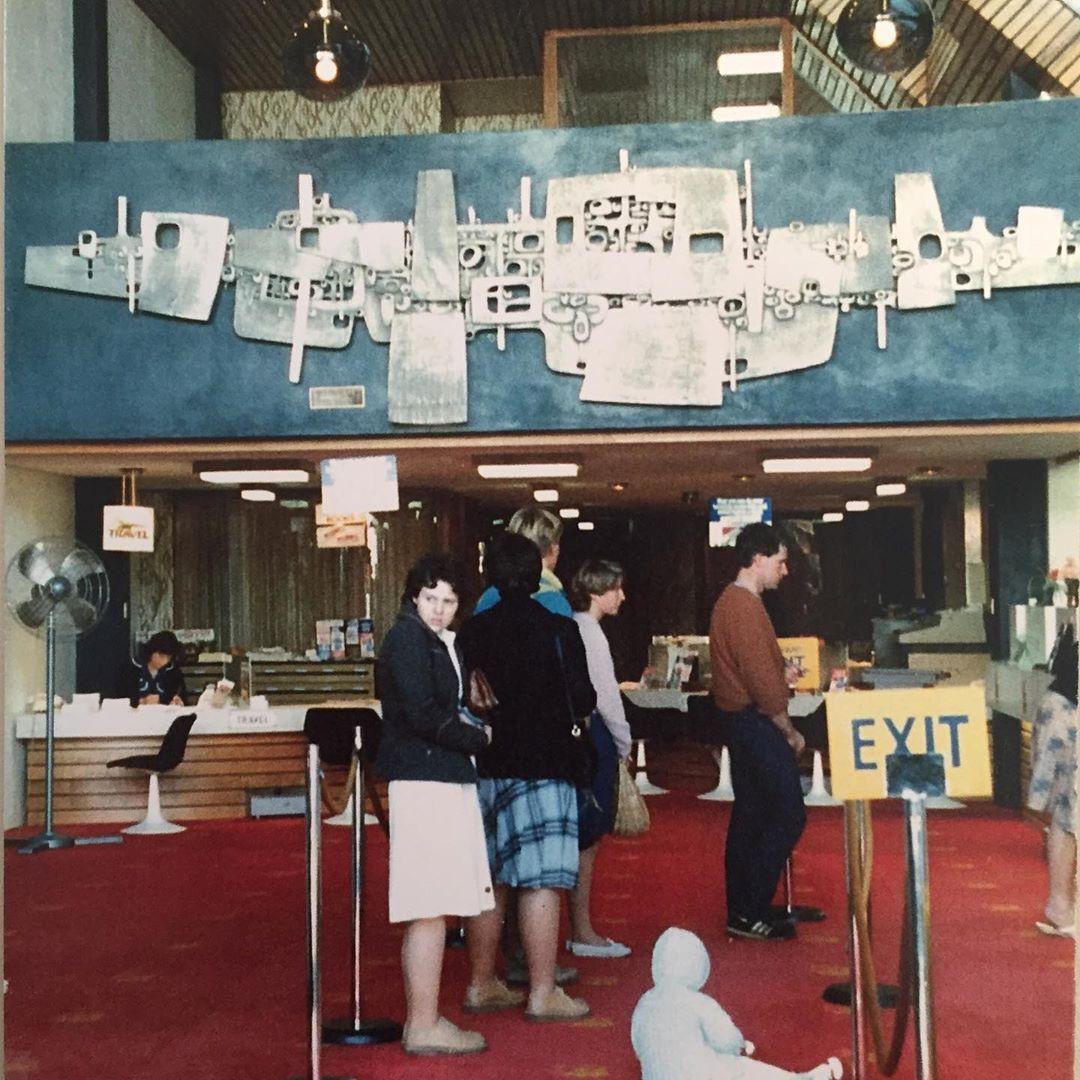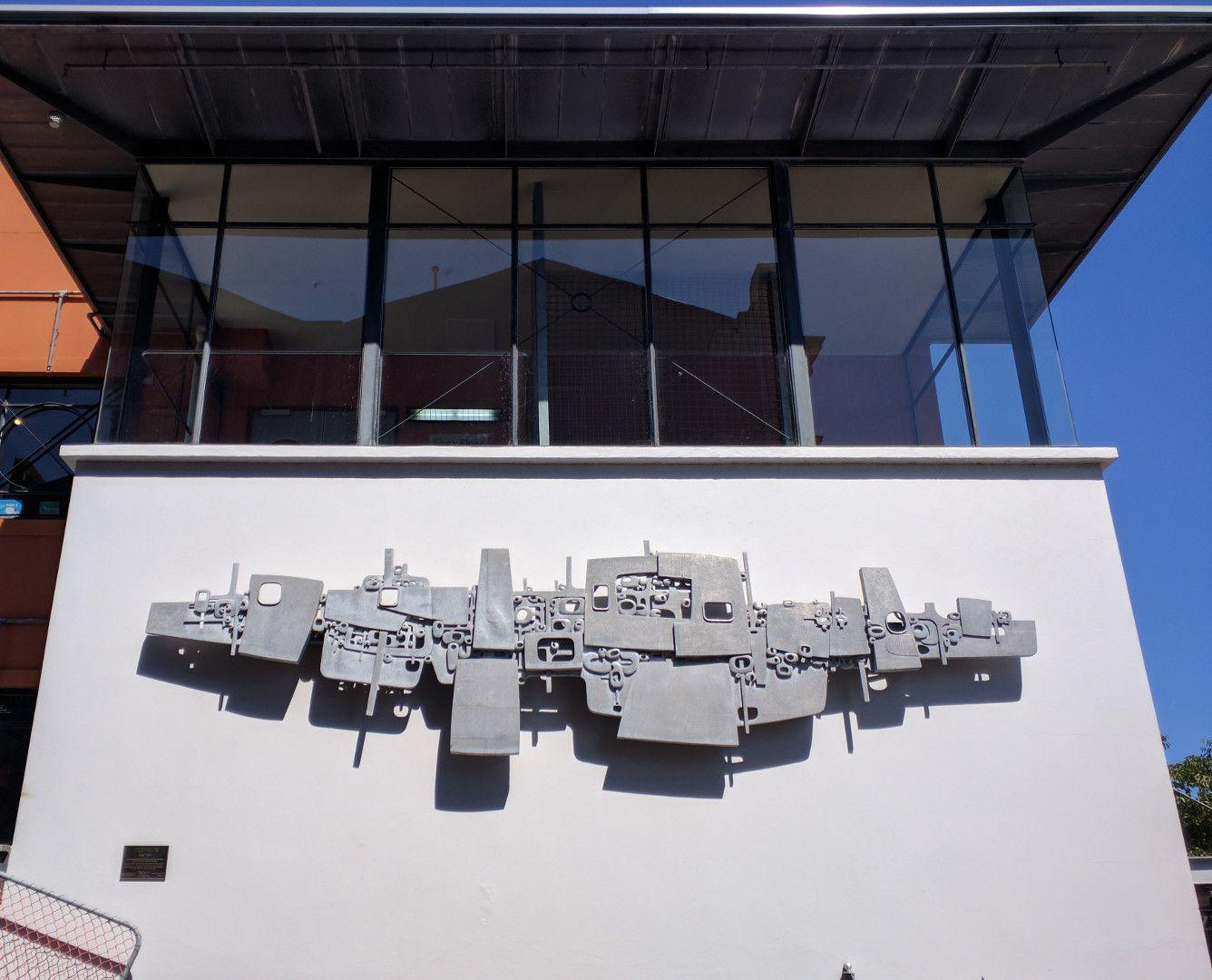 Description
'Cityscape' was originally made for the Broadway branch of Eastern and Central Savings Bank. When the building was sold the six-metre long work was too large for the redeveloped interior, so the piece was put into storage as a property asset. The piece was subsequently donated — by the Waldegrave family — to the Palmerston North Sculpture Trust for the City.
With the assistance of the Central Energy Trust, the Guardian Trust and the Palmerston North City Library 'Cityscape' was re-sited in 2008 to an exterior wall of the Palmerston North City Library above the George St steps.
The sculpture is cast in aluminium using the 'lost polystyrene' process where a carved polystyrene model (positive) is set into a mould. As the molten metal is poured the polystyrene melts away leaving a casting cavity (negative). Made in several pieces, the parts could then be cleaned off, interlocked and bolted together.
Ngan believed that "buildings should reflect our feelings" and one of his biggest inspirations was modernist architecture. As he stated: "Up to now, sculpture and carving have usually been put in buildings as an afterthought, but they should have unity and be part of the whole structure."