Pacific Voyages [Cook Bicentenary Mural]
1969
Guy Ngan
Hidden
Dimensions
Approx 5.6m2 (exact dimensions unknown)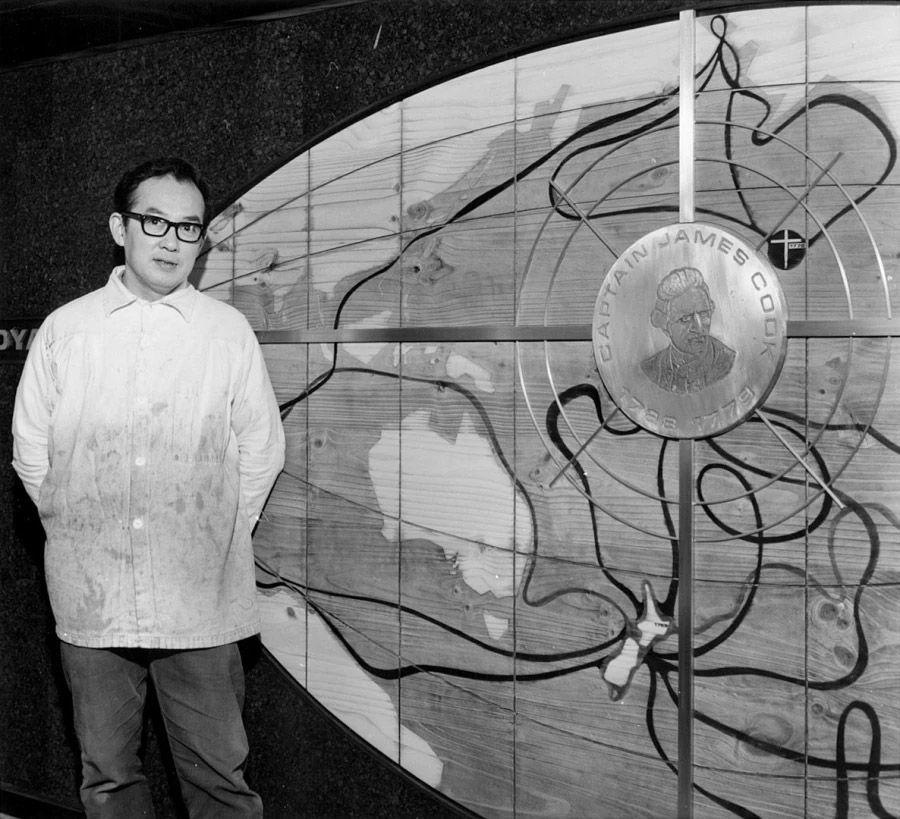 Description
This work was the result of Ngan winning the 1969 National Bank Mural Award. It was his second win in a row after the piece "Habitation" had been selected for installation in the new National Bank Head Office Building in Te Whanganui-a-Tara Wellington in 1968.
'Pacific Voyages' was chosen for the bank's Gisborne branch and unveiled in October 1969 as part of the Bicentenary celebration of Captain Cook's first visit to Aotearoa. The mural depicts the paths of Cook's voyages around the Pacific. A timber map sits on a cork background, and a coin-like bronze medallion, depicting Cook, presides over the scene.
The judges' comments were reported in The Gisborne Herald on 7 October 1969: "This artist again reveals his outstanding ability to produce a forceful design tempered with elegance and charm."
It is not recorded when the work passed into a private collection.