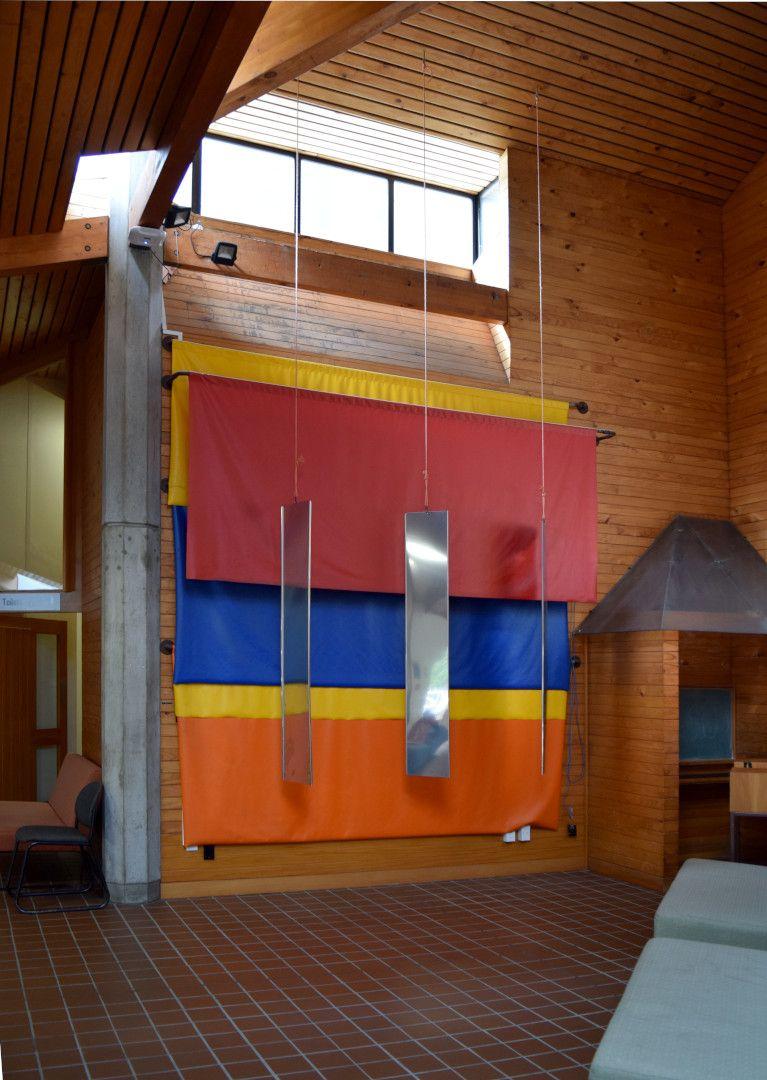 Description
"Known for his ability to exploit the suggestive power of combinations of ordinary things, Driver was given a dark corner of the foyer to animate. Fixed to the wall at the top by a system of five towel rails, vinyl sheets in the three primary colours of red, yellow and blue and the secondary colour of orange, create a bright four-metre fall
of colour down the wall. Floating freely in front like a set of mirrors for a caged bird are three suspended steel panels which turn slowly in space with wind currents, reflecting alternately the work and its surrounds...
... He affects an informality which seems casual, but the bands of colour are carefully measured out against each other, their distance from the wall and each other balanced to create shadows and depth. By hanging shiny panels in front of the colour, driver invites a reflective response.
...Driver instructs people to stop looking for meanings in his work, saying "I am simply exploiting colour and form in relationship one to the other. What you see is what the painting really is. there is no story behind it. No inner significance." This work keeps the play between warm and cool colours constant but its free- floating steel parts offer change, and a different effect to every viewer."