Kinetic Sculpture
1982
Derek Ball
Accessible
Medium
Steel
Plastic
Glass
Motor and chain drive
Wood
Dimensions
Container dimensions: H1870 x W500 x D500mm. Poles each H2000mm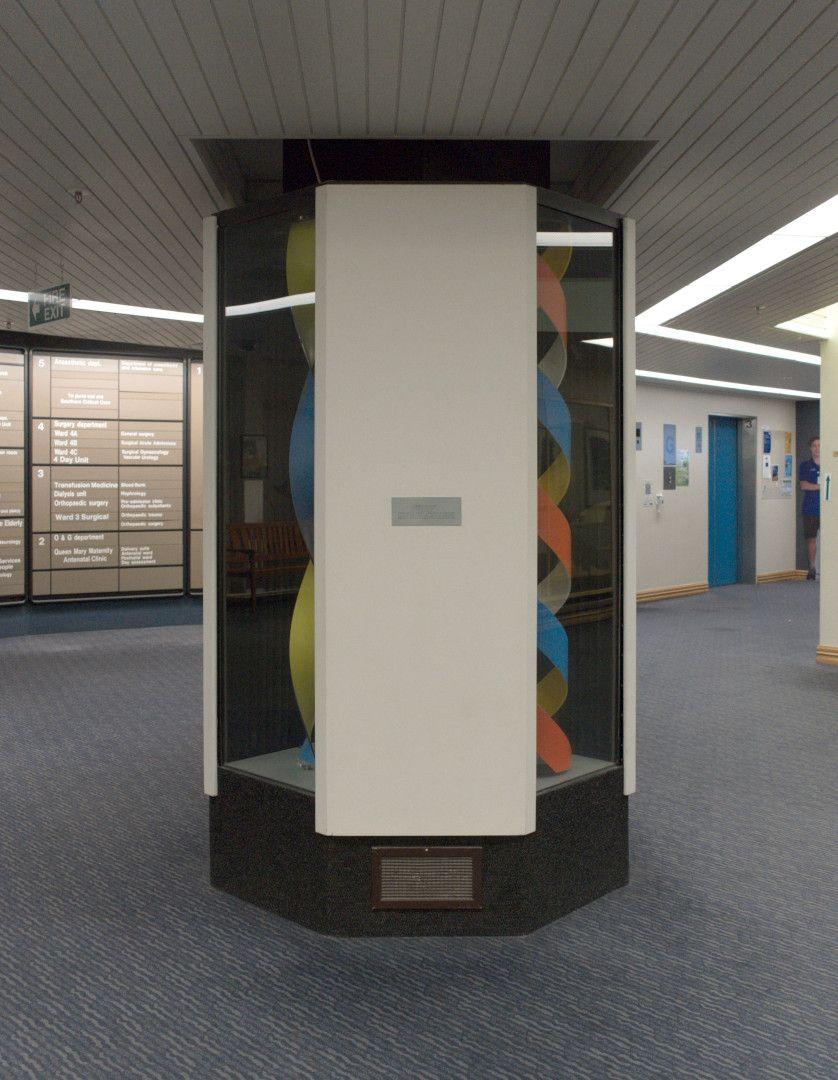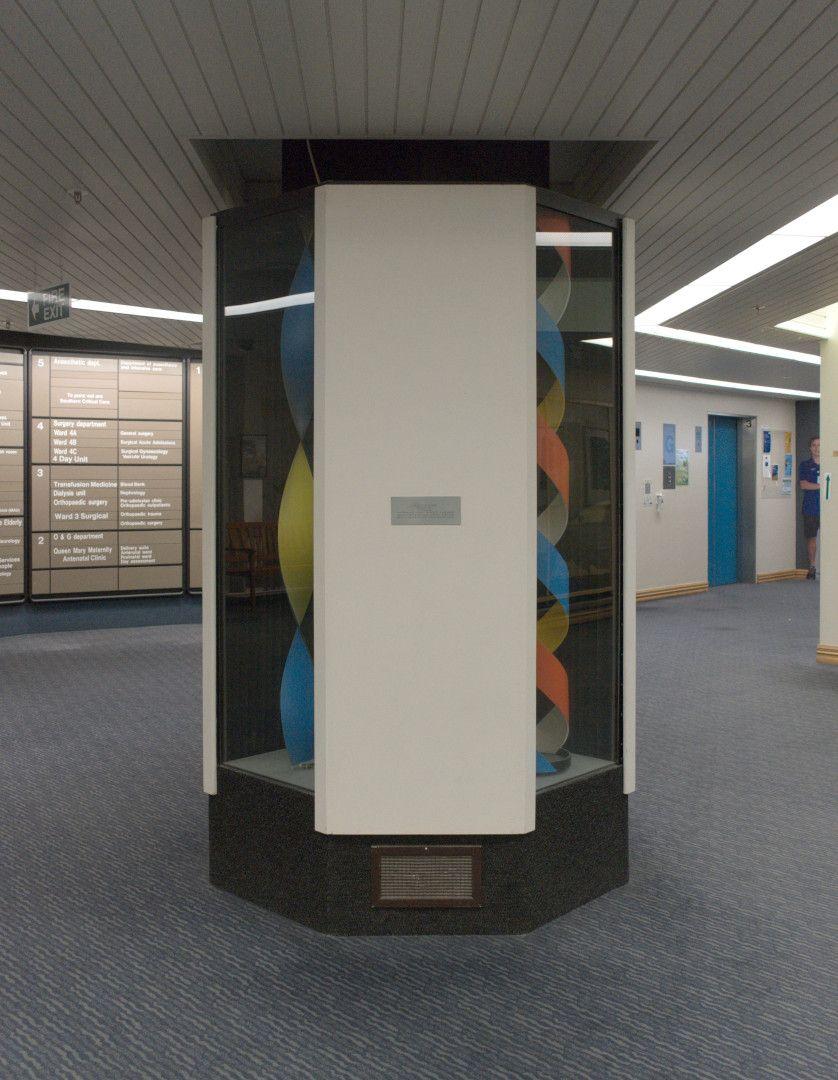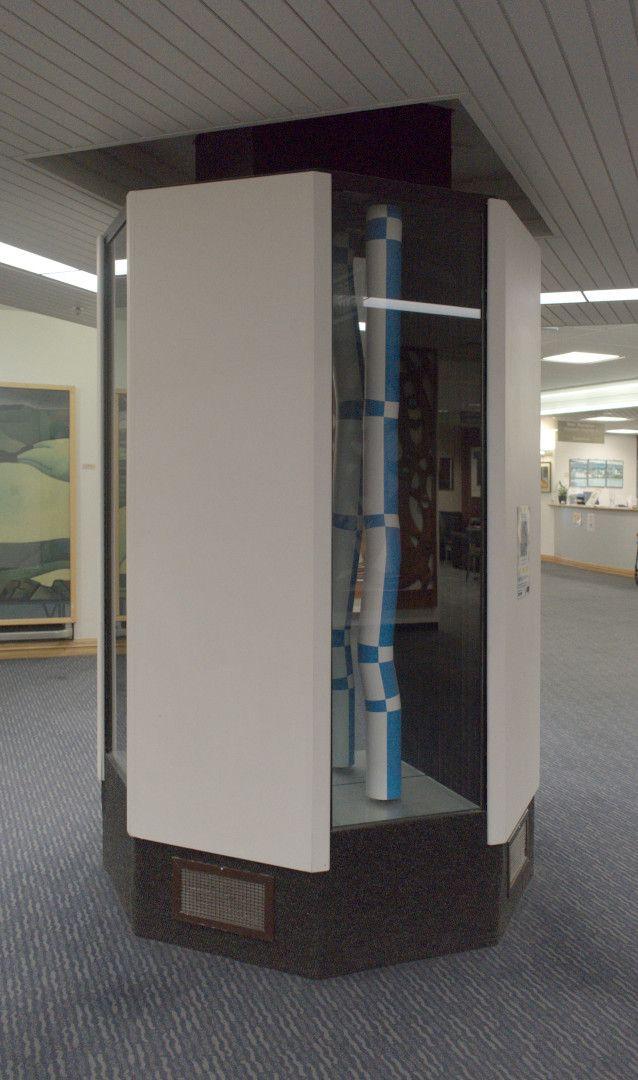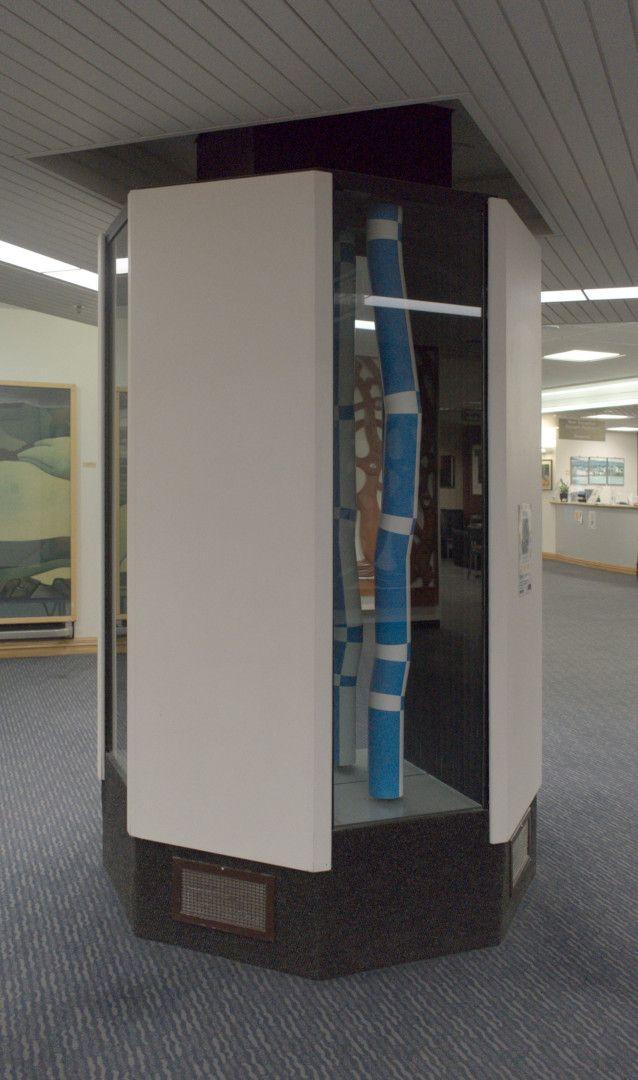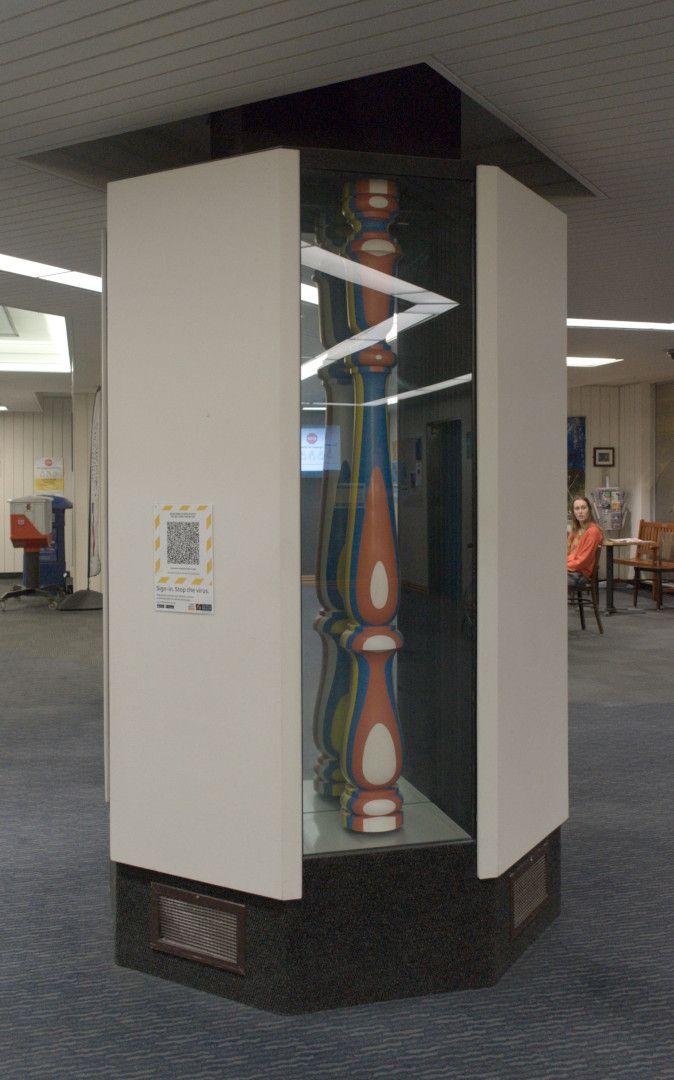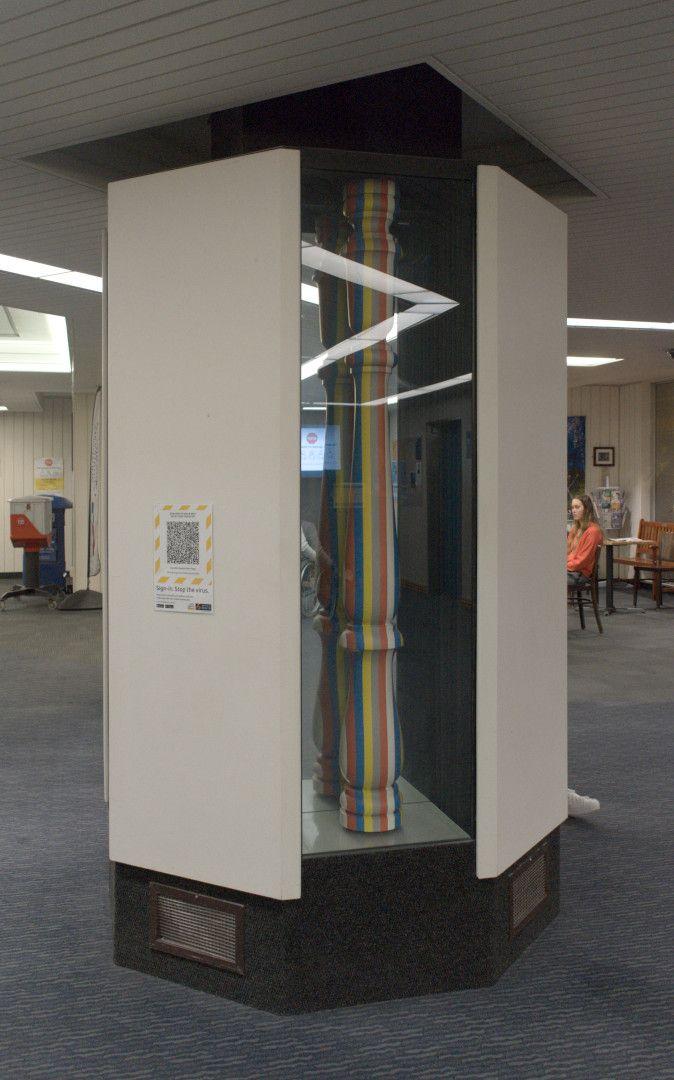 Description
Four rotating vertical forms each contained within their own vitrine space. False depth is created by mirrors (the "infinity effect") on the vitrine interior. The rotating forms are only partially visible due to the shape of the pillar around which the sculpture is built.
Access restrictions: requirements relating to public health may apply (i.e. wearing of masks etc). 
The hospital is generally open to the public from the time appointments begin, (approx. 8-8.30am Monday to Friday) and visiting hours are 2-8pm daily.