Kinetic Wind Sculpture
1981
Derek Ball
Accessible
Medium
Steel
Aluminium
Acrylic sheet (Perspex)
Paint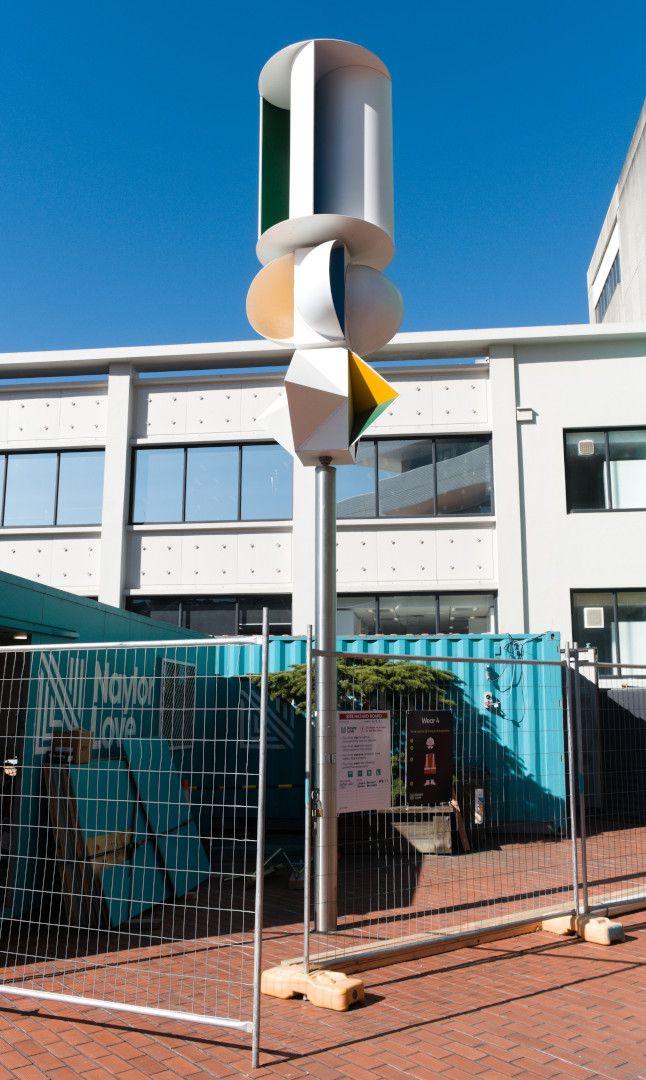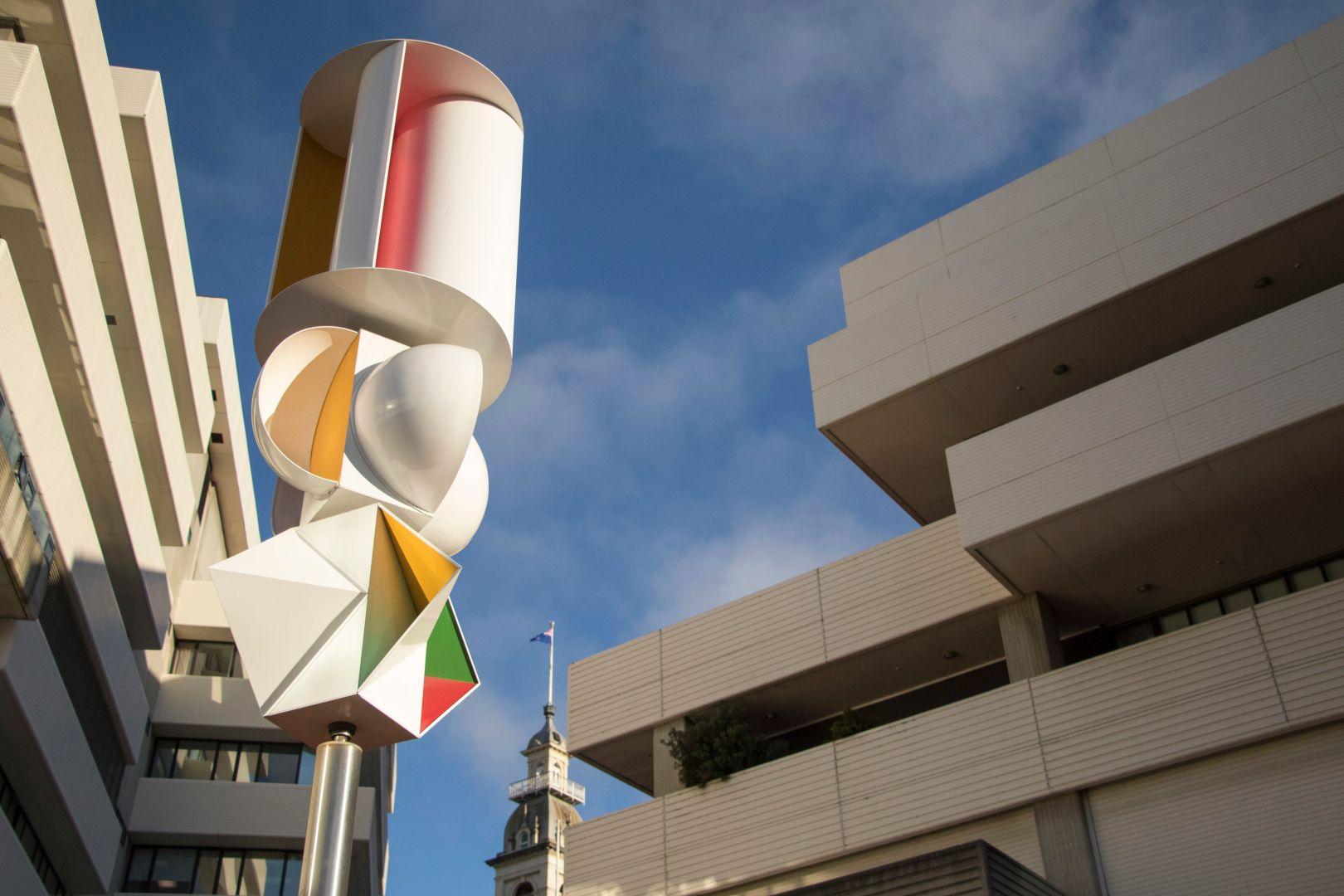 Description
Stainless steel column with a mix of aluminium (some lacquered) and acrylic parts.
Through the manipulation of planes logic seems to be confounded by the wind drives sails that move in opposite directions.
Included in Otago Sculpture Trail booklet Nov/Dec 2010, a torn 'sail' was repaired by Williams Signs. The work was again repaired in November 2012, also by Williams Signs. Ball bearings were replaced in 2014 by Action Engineering. Work was apparently re-coated also in 2014 (unknown to Library and artist); in 2017 a glossy re-coat was done but this caused issues with reflections from sunlight. This was remedied after discussions with the artist and the work was reinstalled in 2018.