Crown:Land:Crown
1992
David McLeod
Accessible
Dimensions
4 pieces. H1060 x W2530 x D3030mm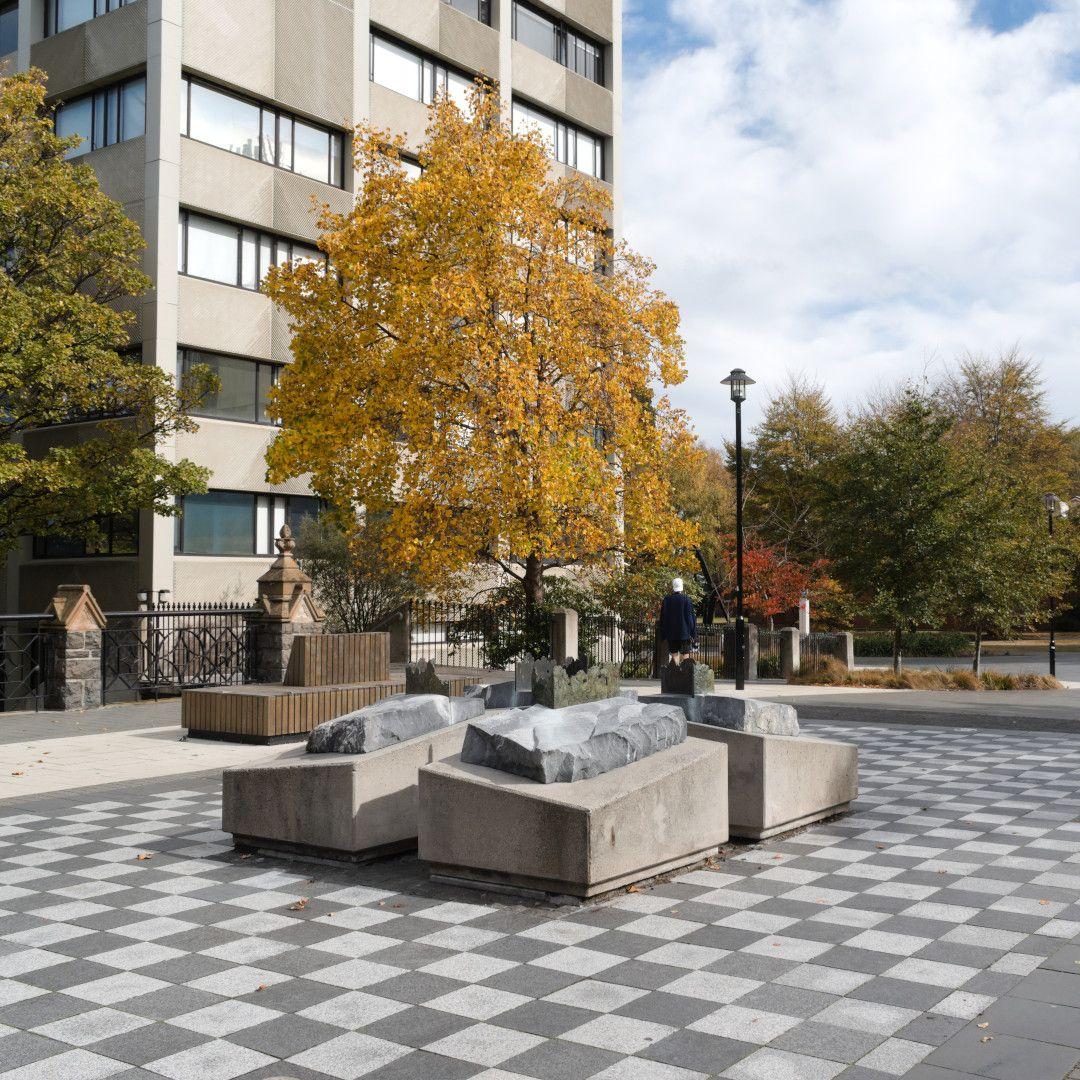 Description
Gifted to the University of Otago by Sir Robert Aitken Vice-Chancellor 1948-1953.
Originally located outside the St. David Lecture Theatre, the work was moved to the current Union St Bridge location in 2016 as part of Central Campus landscape improvements.
"The work is an investigation into the idea of ownership of land: a play upon the concept of Crown Land and addressing the cultural significance of land. 'Crown:Land:Crown' was refurbished and resited from its original position in 2006. In 1995 the work was graffitied with the words "Yours, Mine, Ours, Theirs" in green crayon. The artist enjoyed the connotation and sandblasted the words permanently into the stone in 2005, adopting the words as the work's subtitle."
The work is carved in four blocks of Takaka marble as a divided landscape. A stylistic 'crown', cast in bronze, is set into the centre of the work. This is a play on words where 'crown' may refer to a legal entity while in this work, formally, it refers to the tops of hills where McLeod had found surviving remnants of native bush. Human "earth figures" are carved in low relief across the marble base to signify the cultural importance of the land.