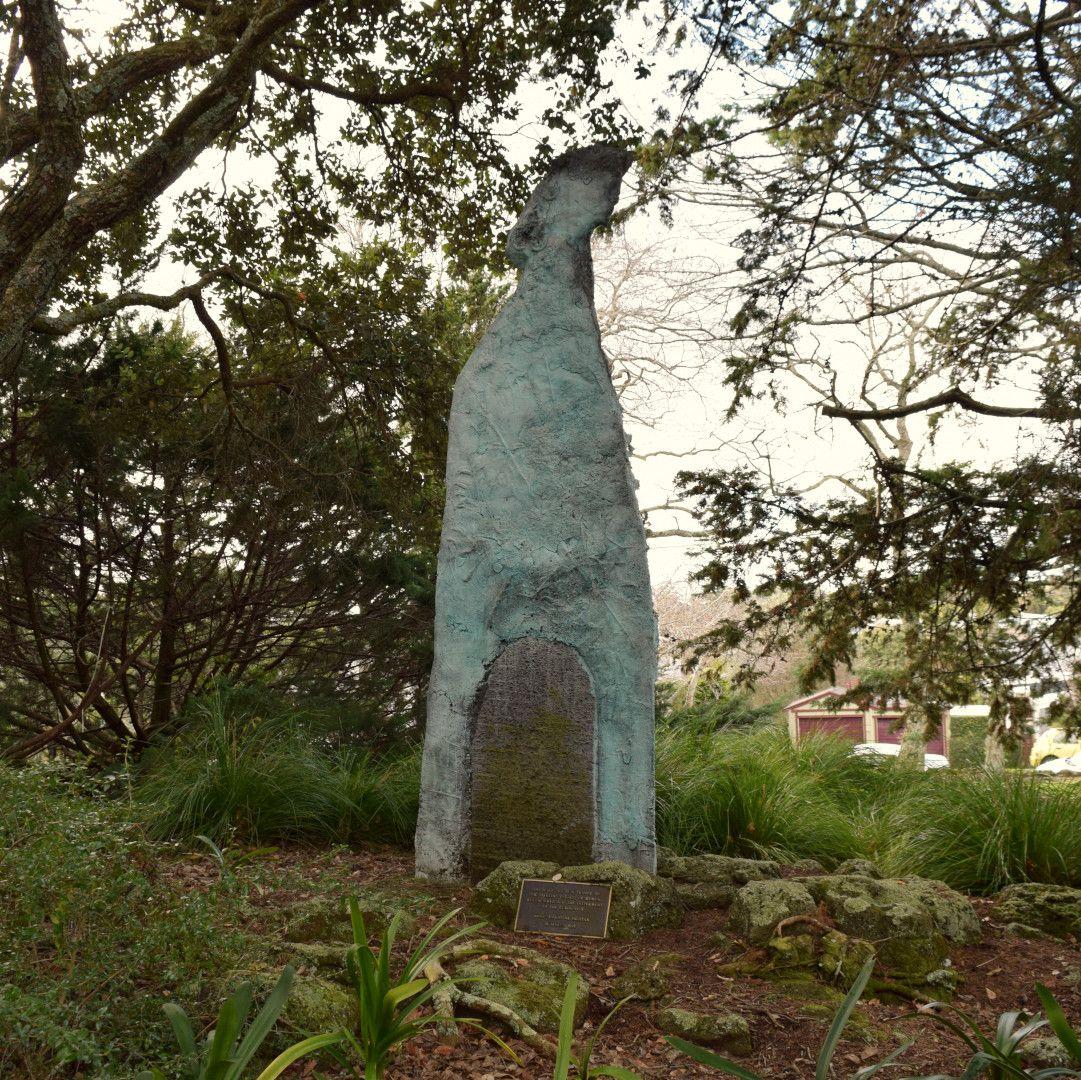 Description
An information panel installed near the sculpture reads:
"Statue of a cloaked woman / In 1994 the Mount Albert Women's Memorial Committee commissioned Christine Hellyar to create a bronze statue to commemorate the women of Mt Albert. The memorial represents women past and present who have settled in Mt Albert, raised families and helped shape the area. / The women of Mt Albert were invited to contribute $1 for every year they had lived in the area to fund the statue, the balance was paid for by the Mount Albert Community Board. / Christine Hellyar cast the 3.6m sculpture on site so the public could watch. The mould was made of sand with a rock placed in the centre and vegetation pushed into the sides. The plants were removed before the liquid metal was poured, leaving a texture on the surface. Once set the sculpture was lifted into place with a crane. The statue sits on a mound of scoria representing the significant volcanic history of the area, Mt Albert/Ōwairaka having erupted more than 30,000 years ago."
A bronze plaque installed at the foot of the work reads:
"This sculpture is a tribute to the sterling efforts of women who worked for the betterment of the community"
The work was vandalised in May 2022 and was removed for storage pending repairs.