Armlet
1993
Christine Hellyar
Accessible
Dimensions
1 @ H1490 x W400 x D320mm, 1 @ H1875 x W95 x D90mm, 1 @ H1645 x W100 x D360mm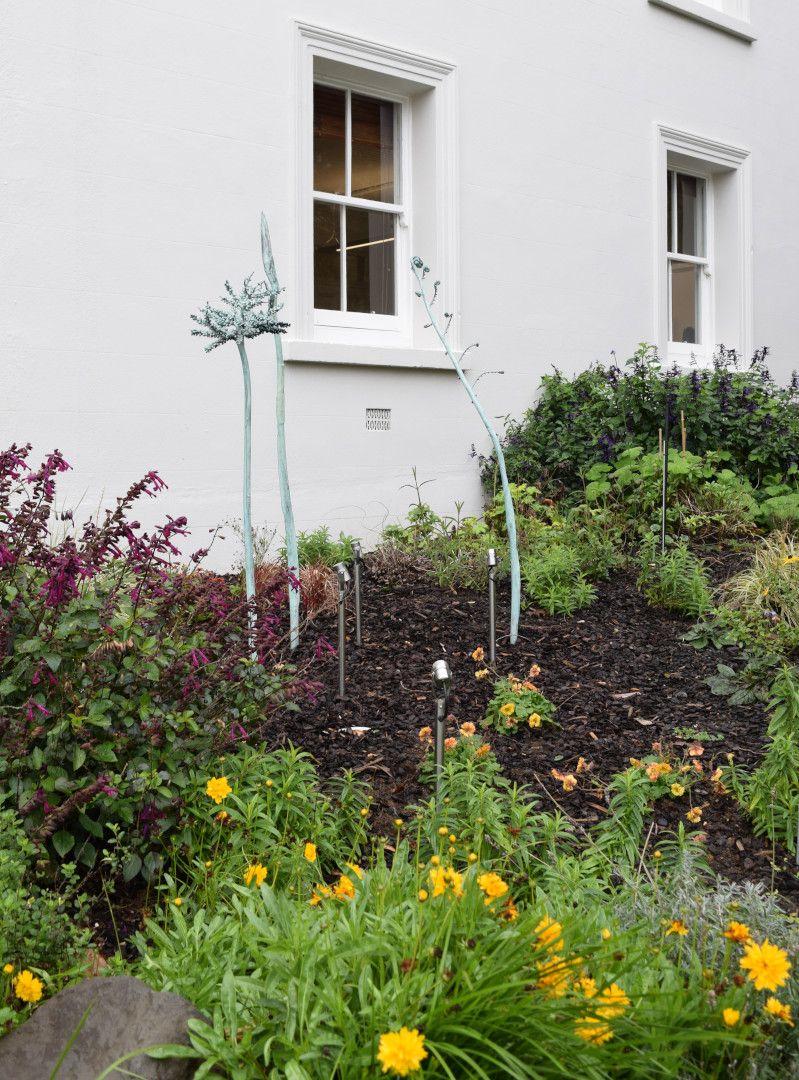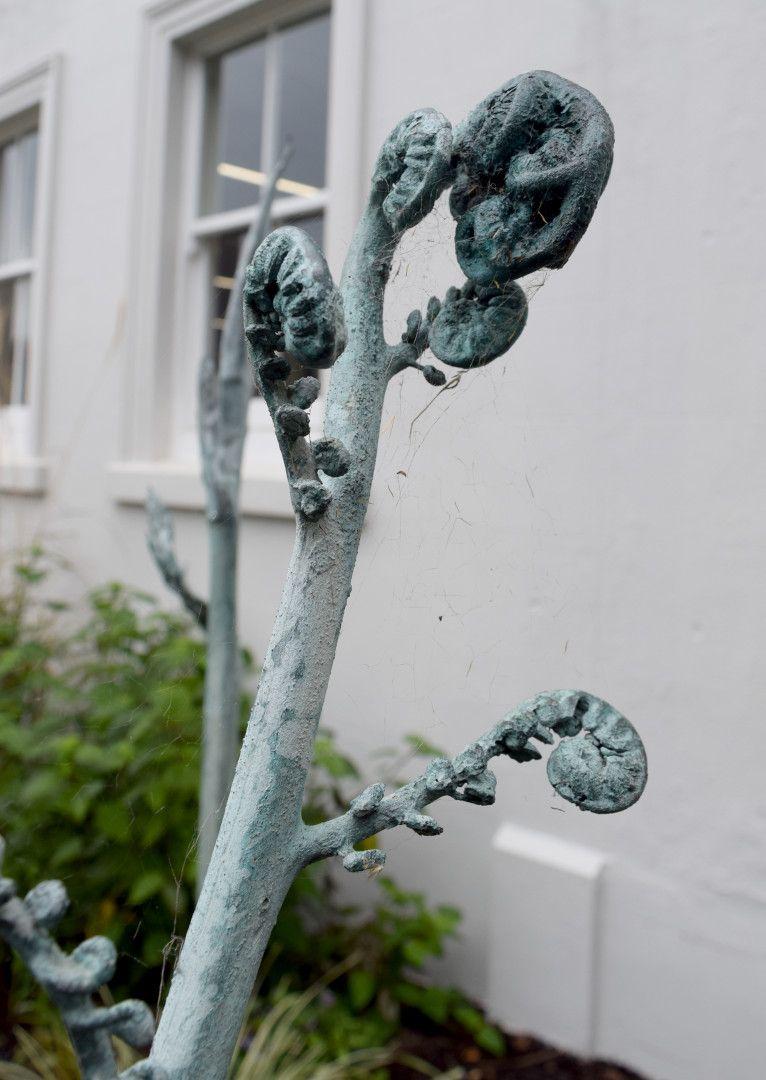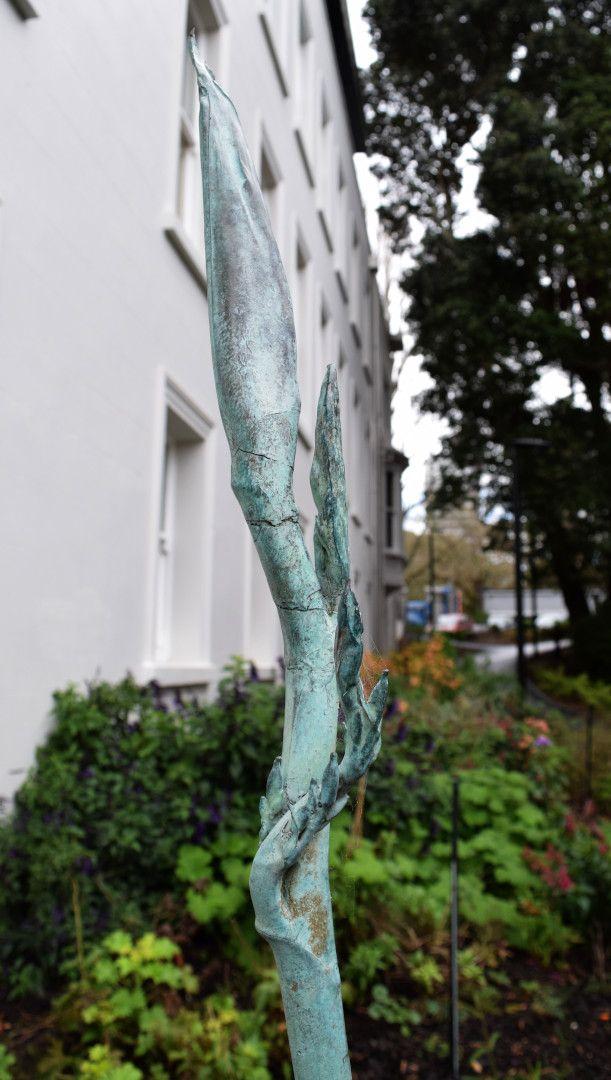 Description
Three patinated bronze stems of flora situated in a garden.
"Armlets are decorative bands usually worn above the bicep and made from a precious material such as gold or silver. Why then have these three bronze sculptures been given that title?
Based on native plants, fern, palm and flowering flax, they are sited in ... a small [garden] plot which is formally planted to resemble an eighteenth century European garden. 'Armlet' comes from a series of the artist's works which are titled to make reference to the adornments of classical antiquity – amulet, necklet, coronet, diadem. Two of the sets of three stems – 'Spray' and 'Corsage' – were also titled for the European tradition of women wearing flowers for special occasions. The three stems that make up 'Armlet' are meant to stand as sentinels in attendance upon Mother Nature, and to draw attention to her beauty through their own....
...The artist writes that she likes to think of the three different kinds of plants in 'Armlet' dancing together in this European garden – fern, palm and flowering flax united once again as they were in pre-colonial times."