Gateway
1990
Chris Booth
Accessible
Medium
Stone
Aluminium
Stainless steel
Fountain/water feature mechanism
Dimensions
H18000 (columns)x W6065 x D1110mm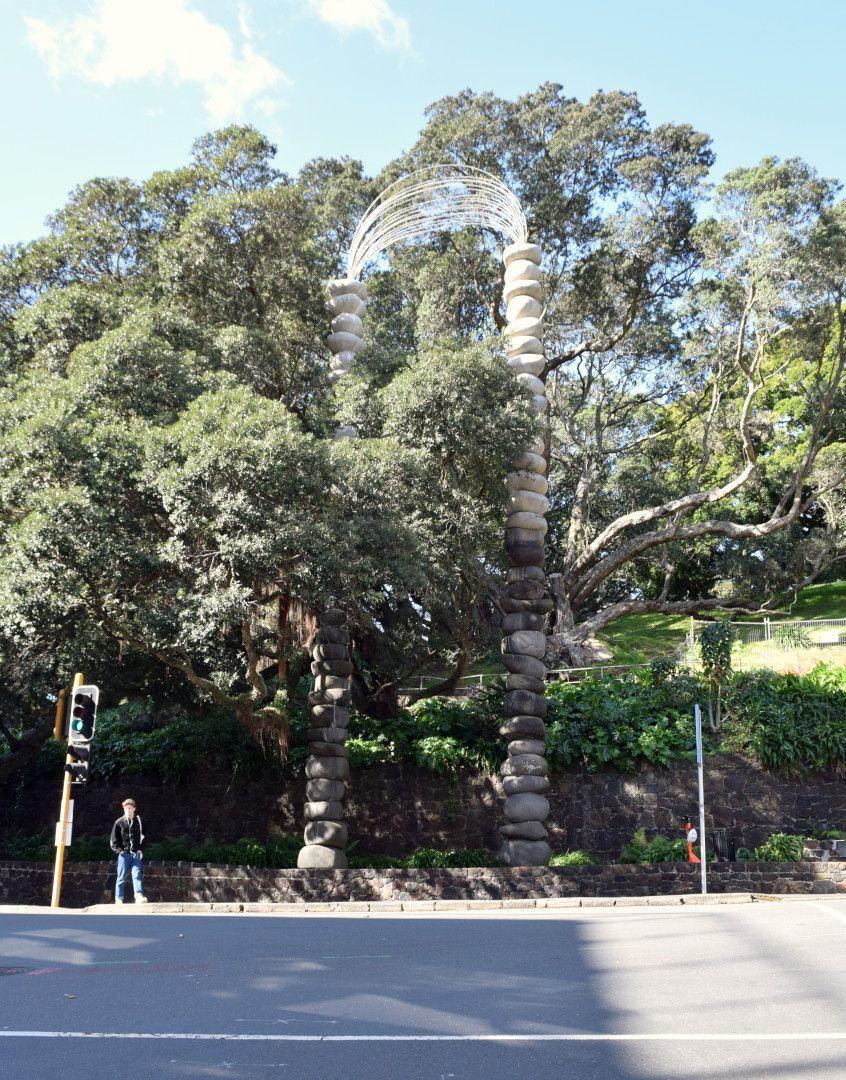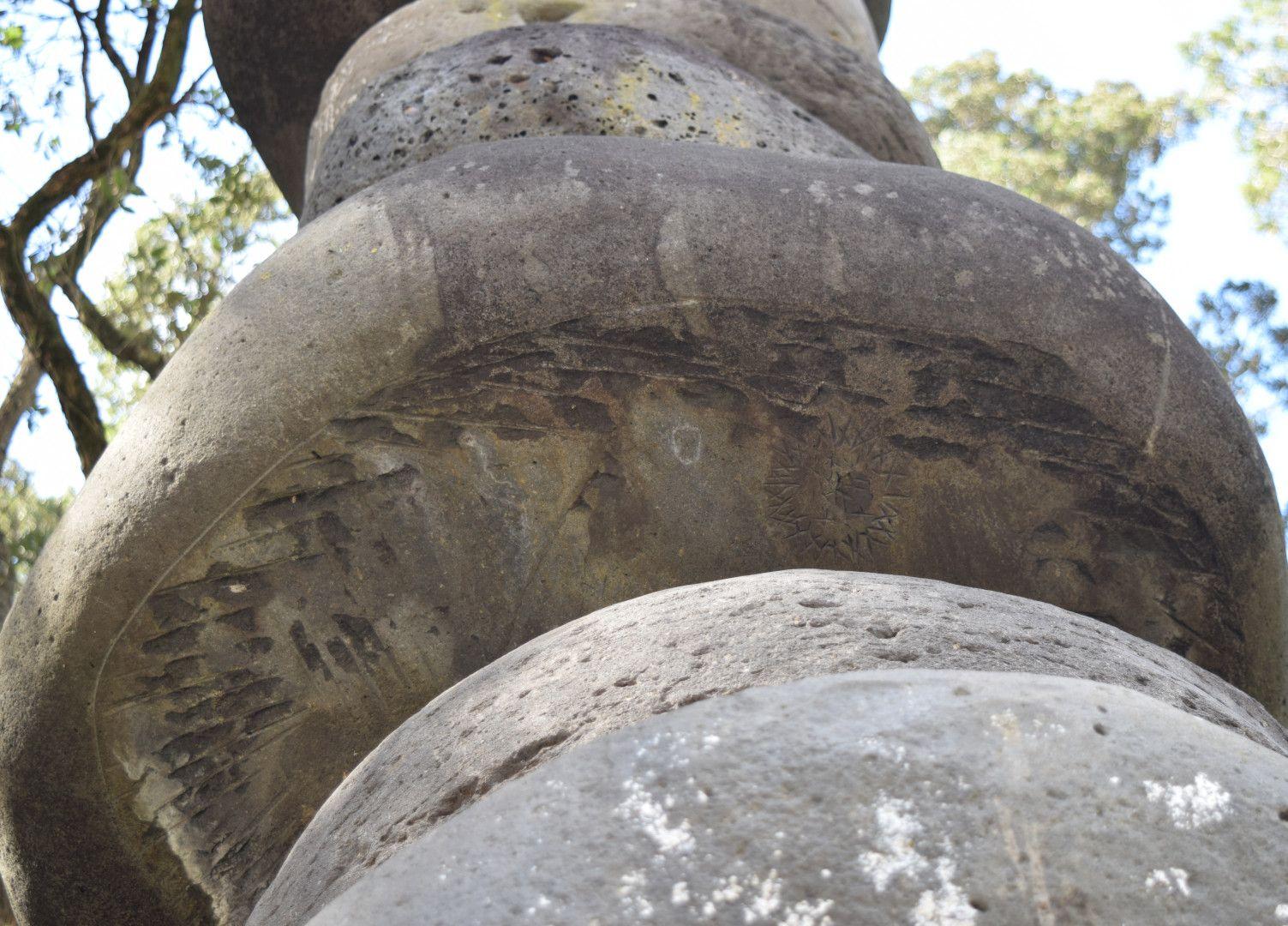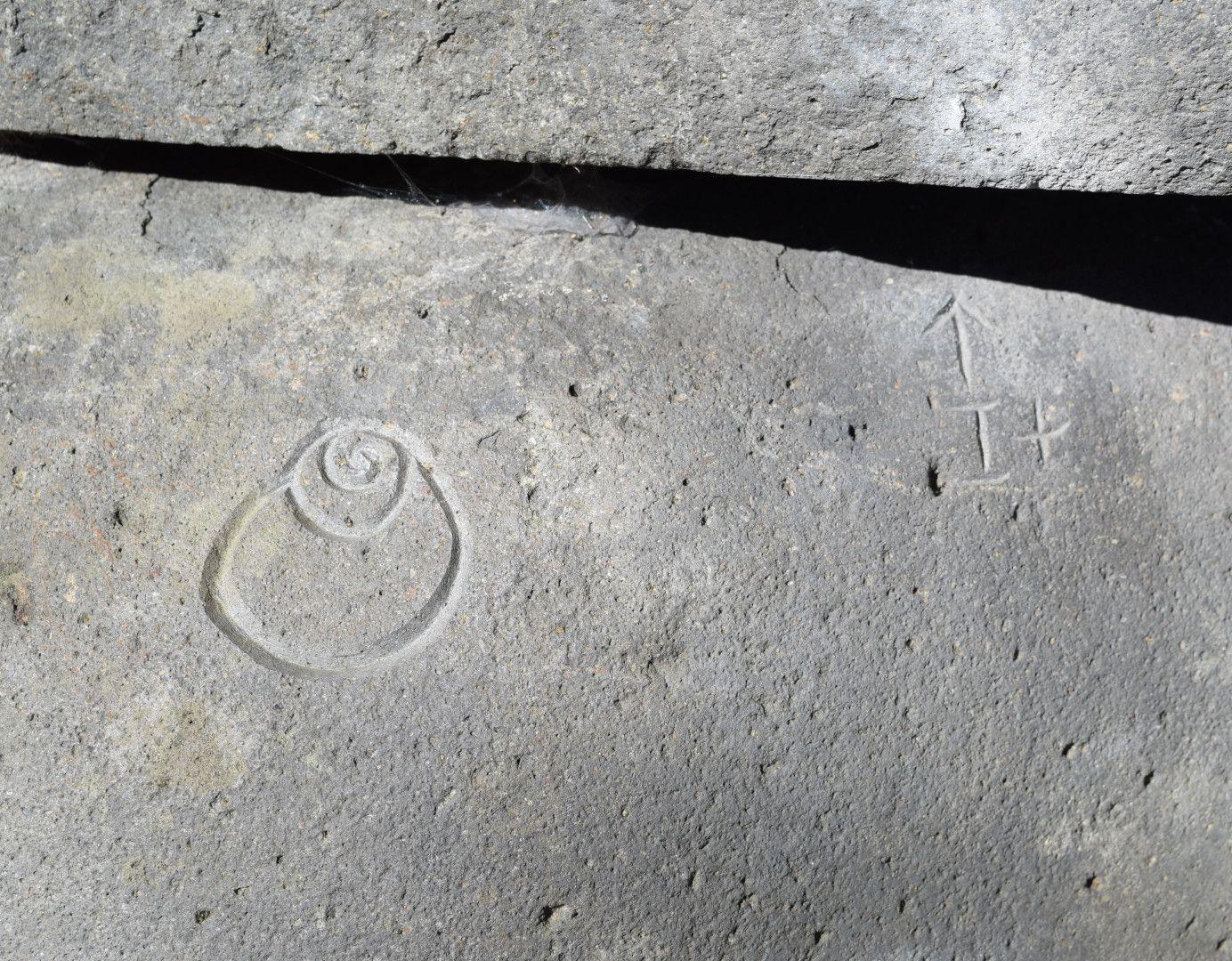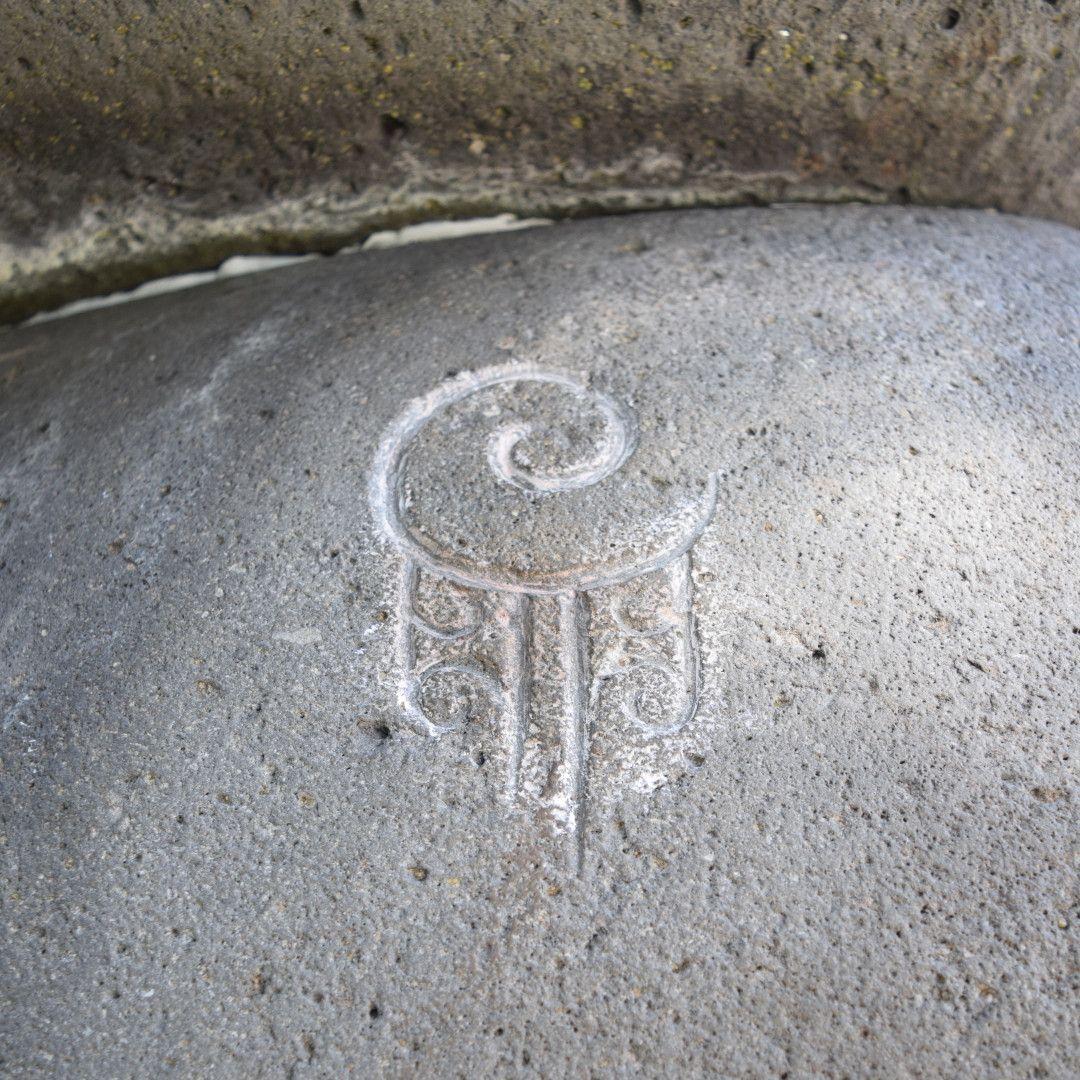 Description
Plaque installed with the work reads:
"Gateway / Sculptor Chris Booth / Commissioned in 1987 by the Auckland City Art Gallery and funded by the AMP Society the / basalt boulders were gifted by the Ngāti Kura people of Matauri Bay Northland / The fabrication of the work was carried out at the artist's studio Kerikeri between 1987-1989 / The sculpture was formally presented to The City of Auckland on 21 April 1990"
Following a year of careful consideration, the elders of Ngāti Kura and Ngāti Rēhia hapū, representatives of the Department of Conservation and the local landowners approved a particular selection of boulders for the sculpture. Ngāti Kura elders lifted the tapu from the stones and donated them for the project as a gift to Auckland City. Because of the threat of seismic movements, structural engineers required the 18m columns to be basalt boulders on the lower half with a lighter material above. Aluminium is a very common mineral in the earth and could be made to complement the boulders. With many setbacks, the work took two years to complete all the components, but only two weeks to assemble on the site.
"Albert Park, to me, is a symbol of rural and urban meeting and these two columns rising up and meeting with bands of arched steel would make, I felt, a symbolic gate and also accentuate the landscape. I chose the volcanic stone for the base part of the sculpture because it sits on an old volcanic cone which is Albert Park. And it has a link with the sea. The fact that they are sea-tumbled basalt boulders and of course Auckland is very much a part of the sea." Chris Booth (quoted in Auckland Council Art & Heritage Database)