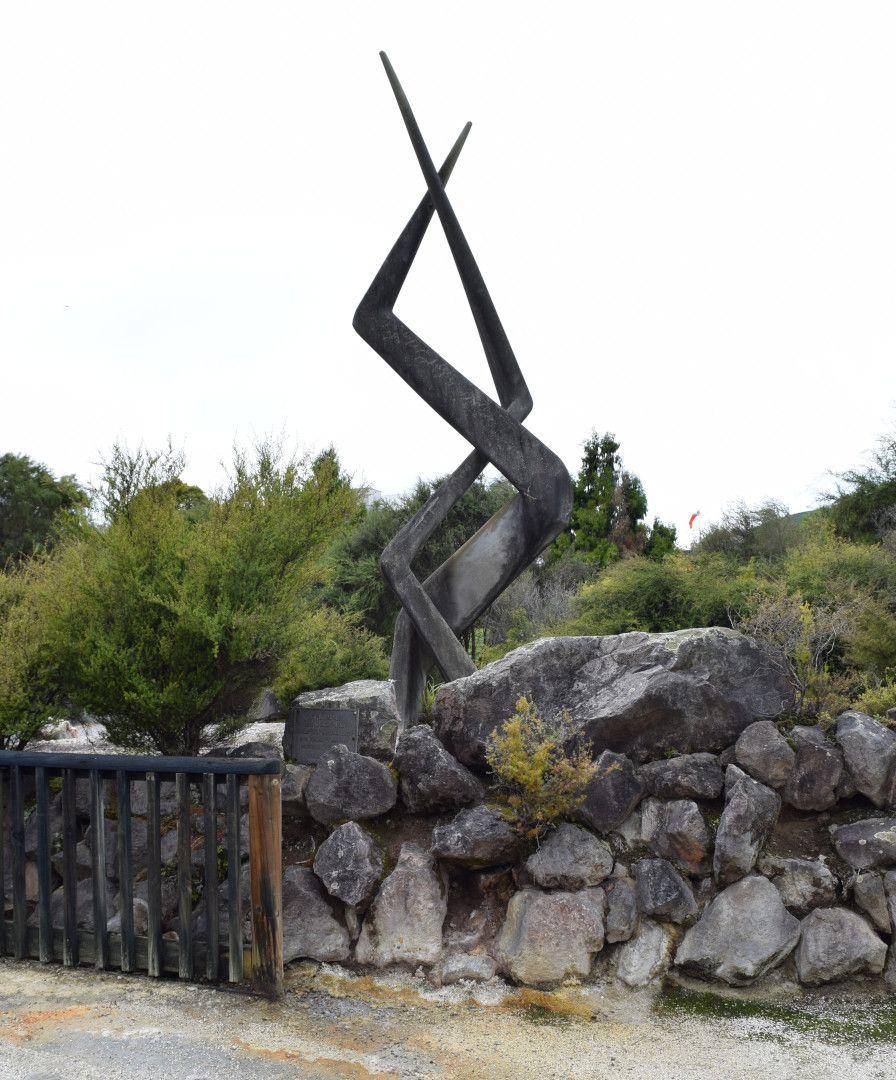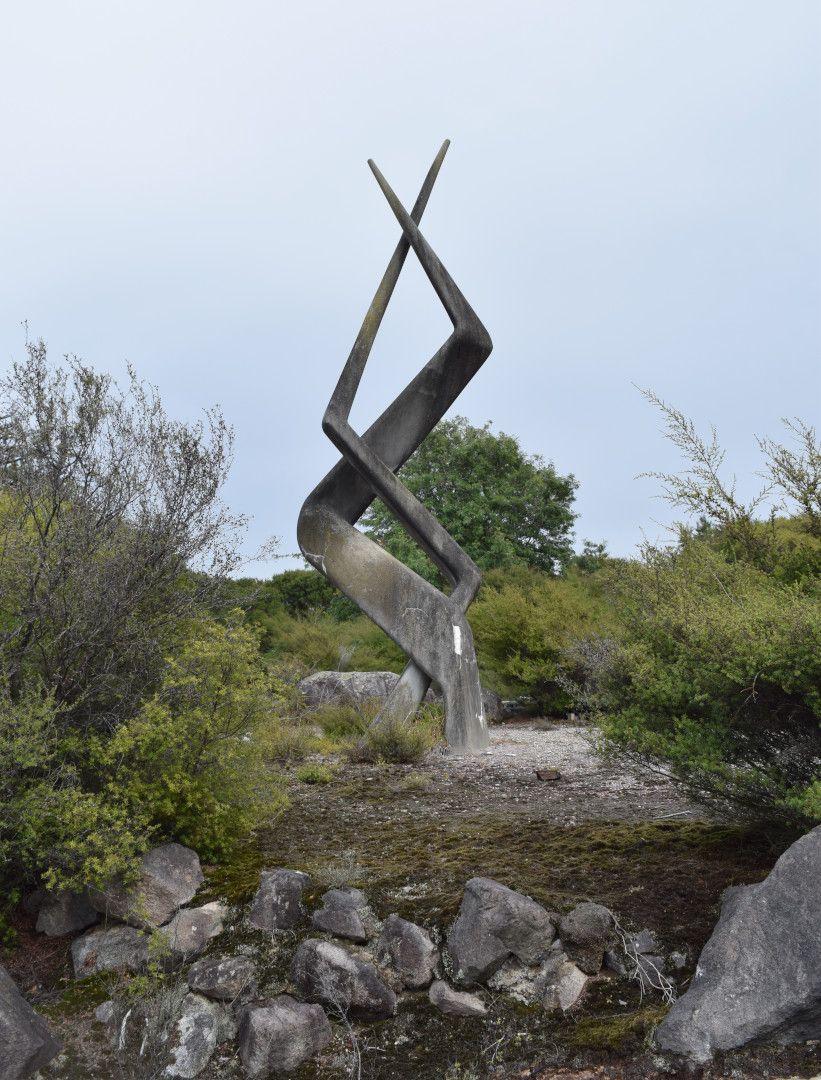 Description
Commissioned by Rotorua Jaycee, with community support, the piece was part of a larger Thermal Landscaping project. It was presented to the city November 1967.
The piece is said to mark the site of an extinct geyser. According to the artist, former Rotorua Councillor Ben Benfield, the upwardly thrusting and twisting forms symbolise the growth of Rotorua and the intertwining of New Zealand's Māori and European peoples.
It was threatened with removal, however, there was a public outcry and it stayed on its original site.