Skyweave
1995
Andrew Dalbeth
Accessible
Medium
Aluminium
Acrylic sheet (Perspex)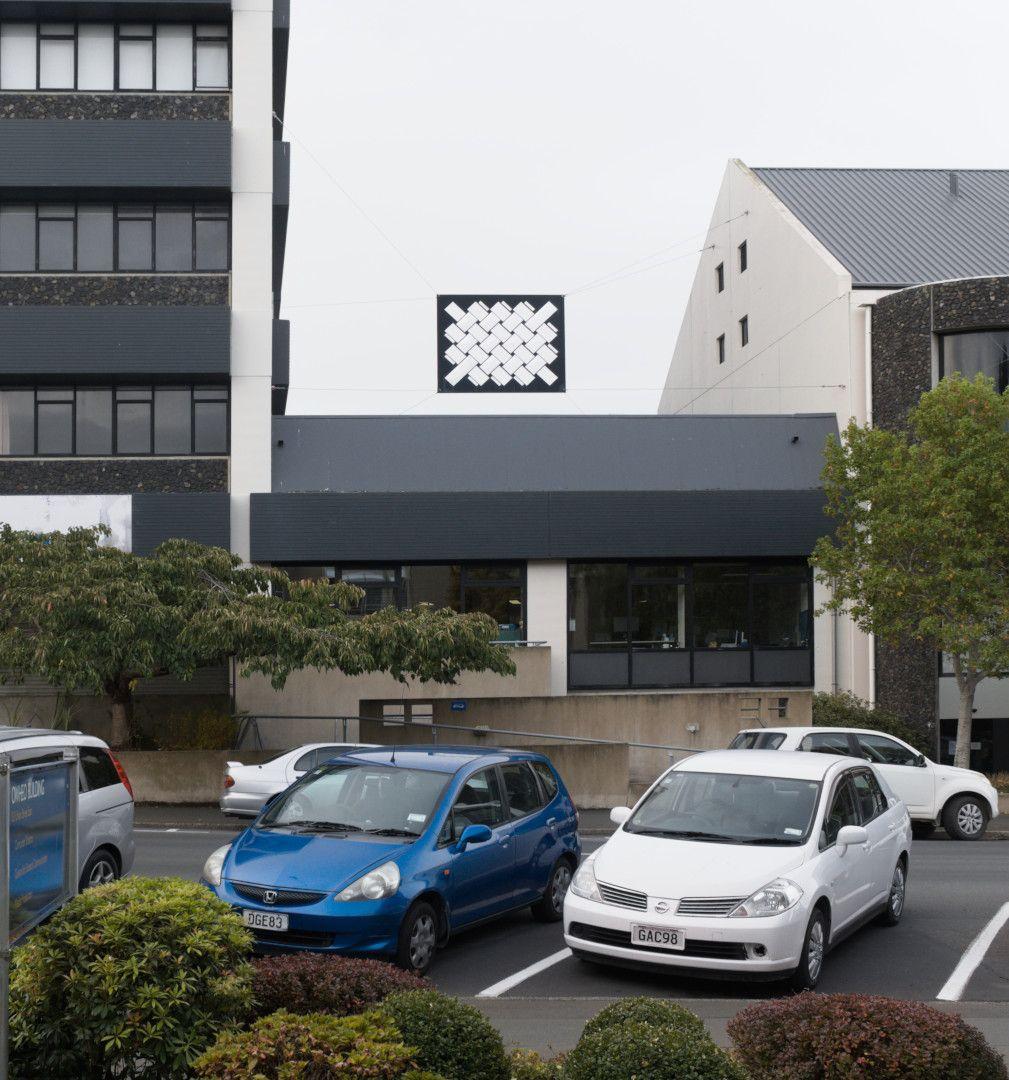 Description
This work was commissioned by the Otago Polytechnic.
"Clearly visible from Union St, 'Skyweave', by Andrew Dalbeth, is a large work in blackened aluminium and acrylic mirror, which was commissioned for the 125th anniversary of the School of Art.
The work makes clever use of the oldest magic trick in the book, creating an effective illusion through its use of mirrors.
Holes in the aluminium present a clear view of the sky behind the panel; the mirrors reflect a similar area of sky in front of it.
Together the holes and mirrors form the clear pattern of the warp and weft of fabric.
The subtle difference in lighting between the directly viewed and reflected skies creates the impression of blue (or white or grey, depending on the weather) strands intermingling to form the skyweave of the sculpture's title.
The work is surprisingly simple, yet - under the right conditions - astonishingly effective.
It also effectively acknowledges the weaving traditions which are at the heart of so many arts and crafts in both Maori and Scottish tradition, thereby forming an allegorical weave of the two strong cultural lines from which much of Dunedin's culture originates."