Trawlermen
1978
Alan Strathern
Accessible
Dimensions
H4000 x W8000 x D4000mm approx.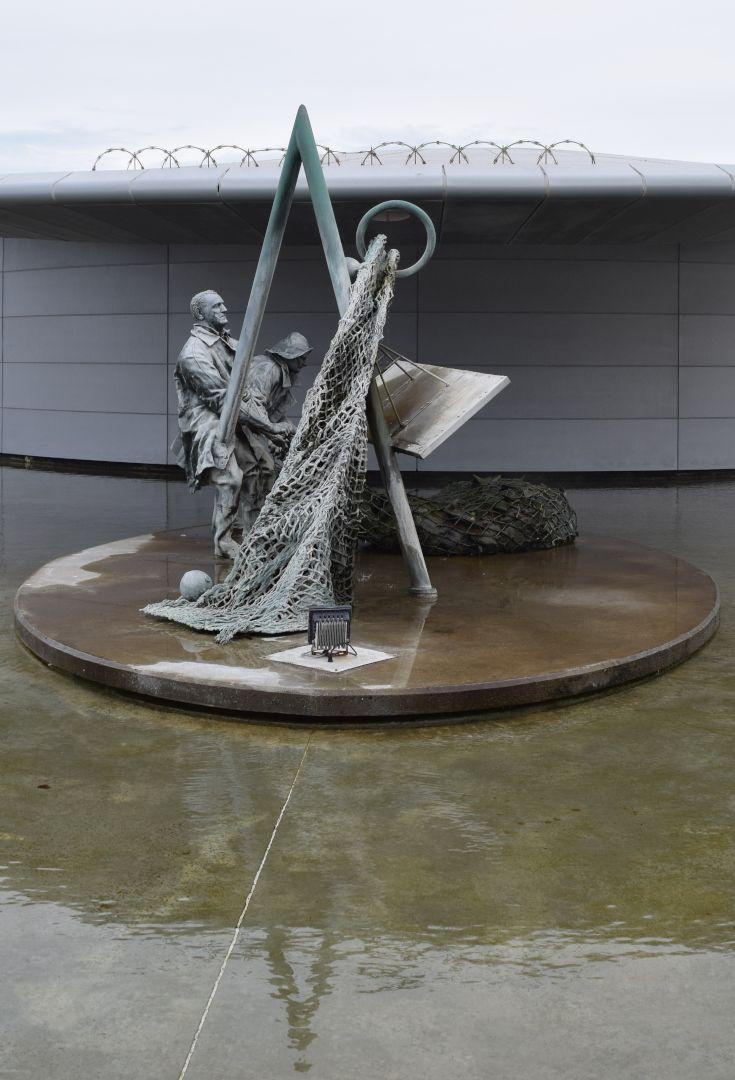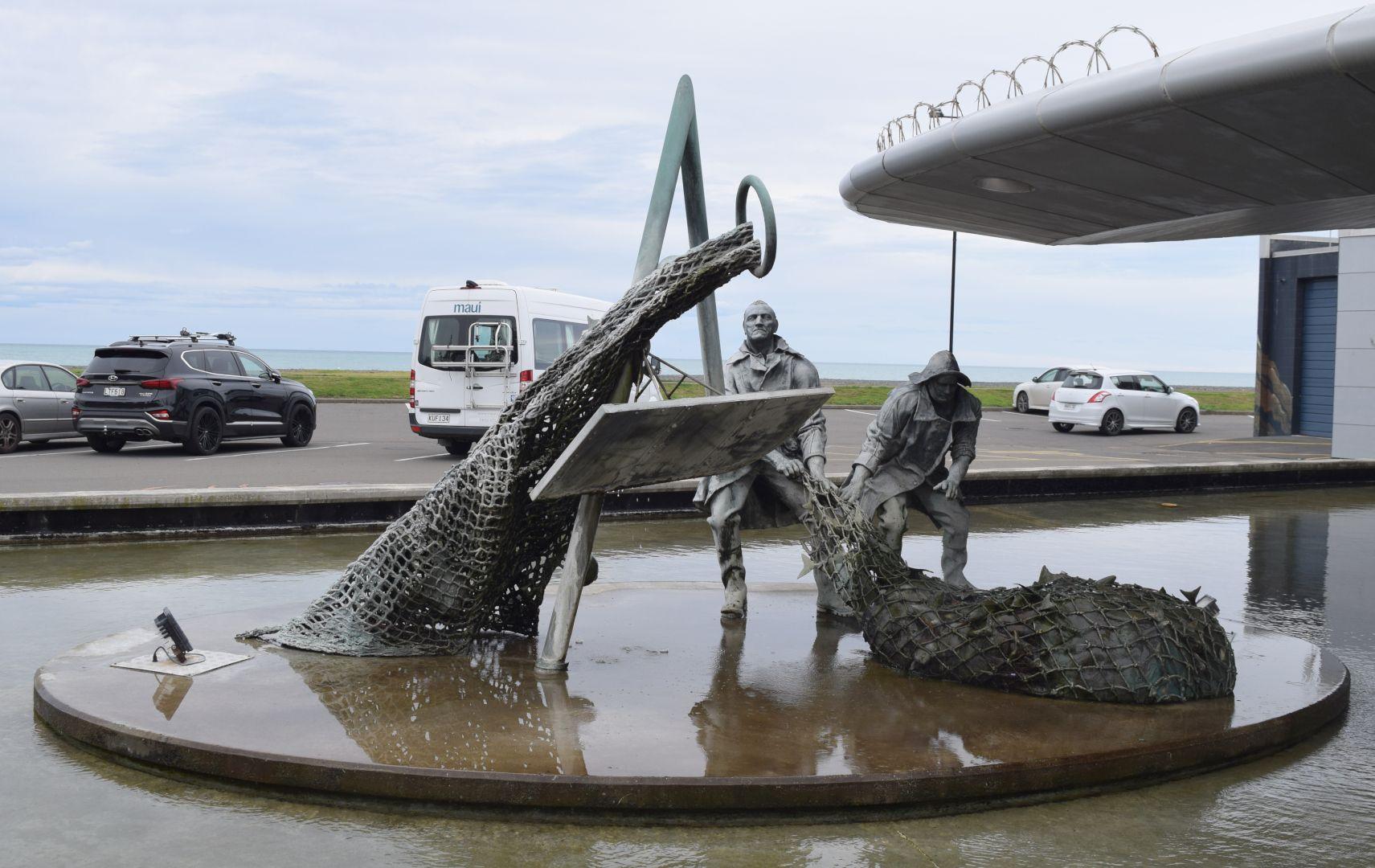 Description
Set in a pool at the northern end of the National Aquarium of New Zealand, Marine Parade, artist Alan Strathern's sculpture, dedicated to the commercial fishermen who toil at sea, came out of a curious financial story.

In 1973, the Municipal Electricity Department discovered that over many years it had overcharged for power supplied to New Zealand Cement Holdings Ltd. The financial tangle was unravelled, and the upshot was that the cement company and the power authority agreed to donate $10,000 of the overpayment to the Napier City Council to fund an artwork.
Initially, the life-like bronze was a feature of the forecourt at the Hawke's Bay Aquarium which opened in December 1976 at the southern end of the Parade. It was later relocated to its present site adjoining the aquarium when it reopened as the National Aquarium Of New Zealand in 2002.
Plaque next to the sculpture states:
"TRAWLERMEN" 1976-1978 BY ALAN STRATHERN
This sculpture is dedicated to fishermen-toilers of the sea. / Unveiled on 31-10-1978 by His Worship The Mayor of Napier / Clyde Jeffery B.E.M. J.P. /Made possible with the assistance of / Holcim (New Zealand) Ltd
A further info panel states:
This striking and realistic sculpture of two fishermen working the lines and nets of a heavy catch is the result of an overcharged electricity account."